Appartment located in Alexandria, Egypt " Zizenya " Street, made with contemporary style and luxury intimation.
An interior design reflects the lifestyle and passions of clients.
From the point of view based on enough experience in this field , noticing from the entryway to the other rooms , how the design was matched combining between interior walls , the false ceilings and the matched colors.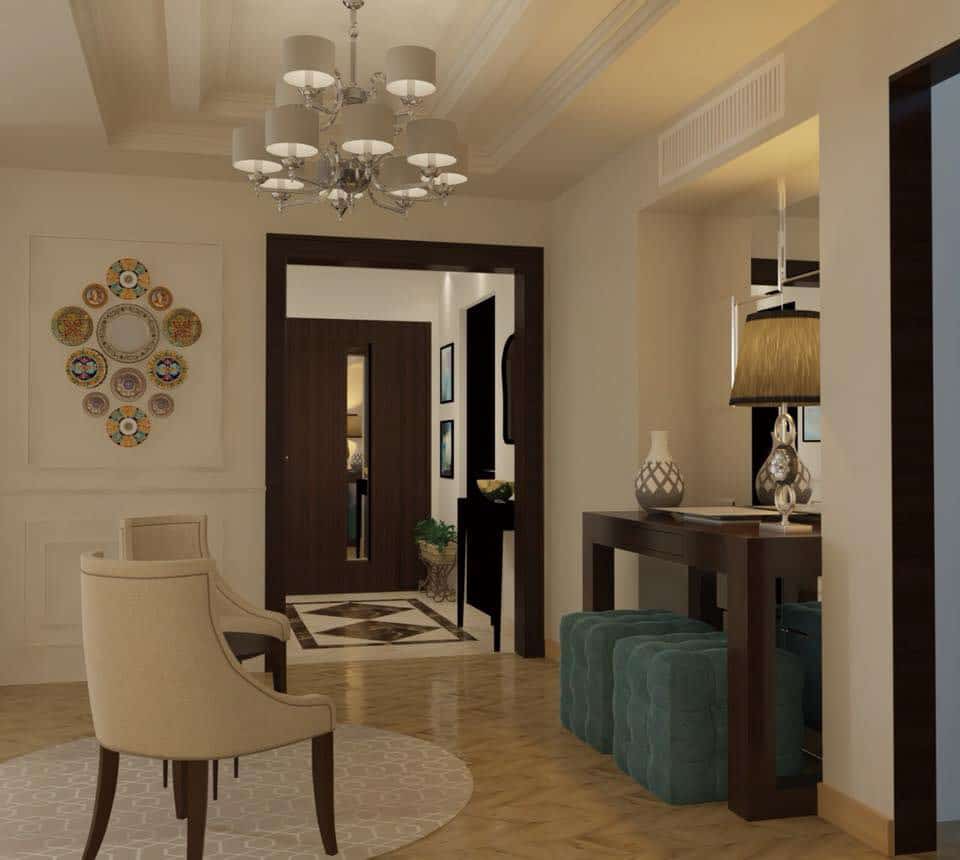 This project defines a residential interior entryway and reception for a couple who has just get married. They wanted it to be a cozy contemporary style design. At first i had to collect few pictures of the project and did some sketches to imagine more what this project design needs to be.
the goal was to get a functional space,in a contemporary style and to achieve what the clients really want and to finish the project within the timeframe agreed upon.
I chose a simple color palette that matches and defines this contemporary style and also warmth colors, using also wood texture and the design of the walls using decorative plasters.
the clients wanted a style that matches their life style and this design style was so perfect for them to live in such relief space.
through many projects that i have seen, i got inspired, this style is not classic nor modern or new classic, i like it because it shows a simple modern furniture combined with a semi classic elements.
the clients respond very well on this project , they liked what i did by matching the whole design to create such a lovely cozy home for them.
I learned a lot from this project from the scratch till its finished , in this field you actually learn everyday something new and you always have the opportunity and the chance to improve your skills to create a space that clients feel relief. I always want satisfy the clients.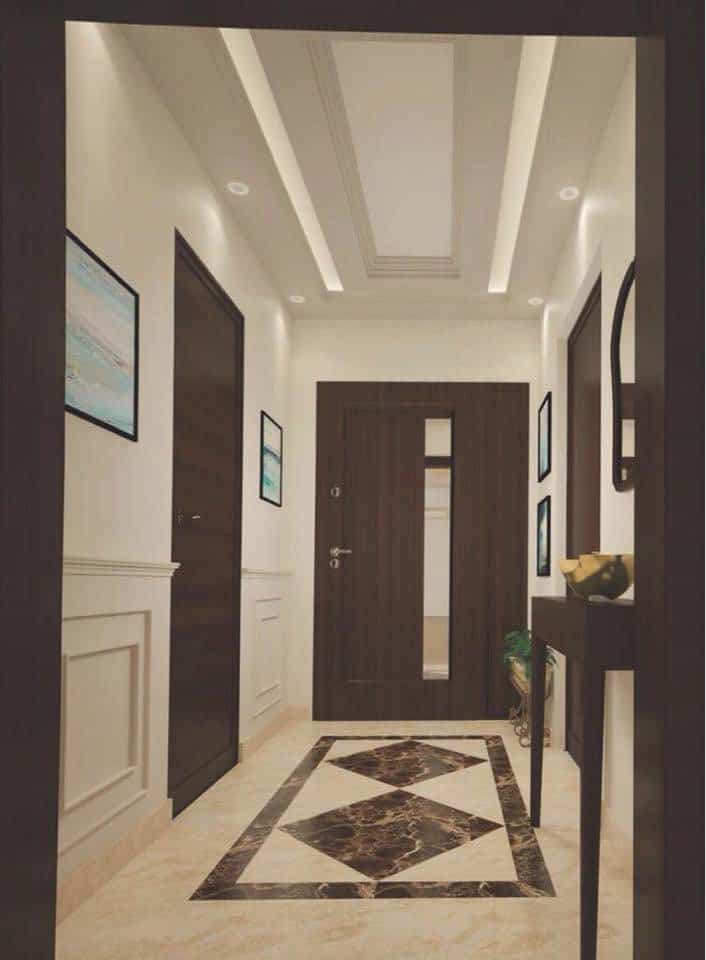 Interior Designer:

Nour Tarek