-This is my latest project, I call it the black room of this apartment and from Vietnam-Sunrise Riverside, this project's main colors are black and wood. I want pictures of it with the murky weather, mood, I hope everyone will like it.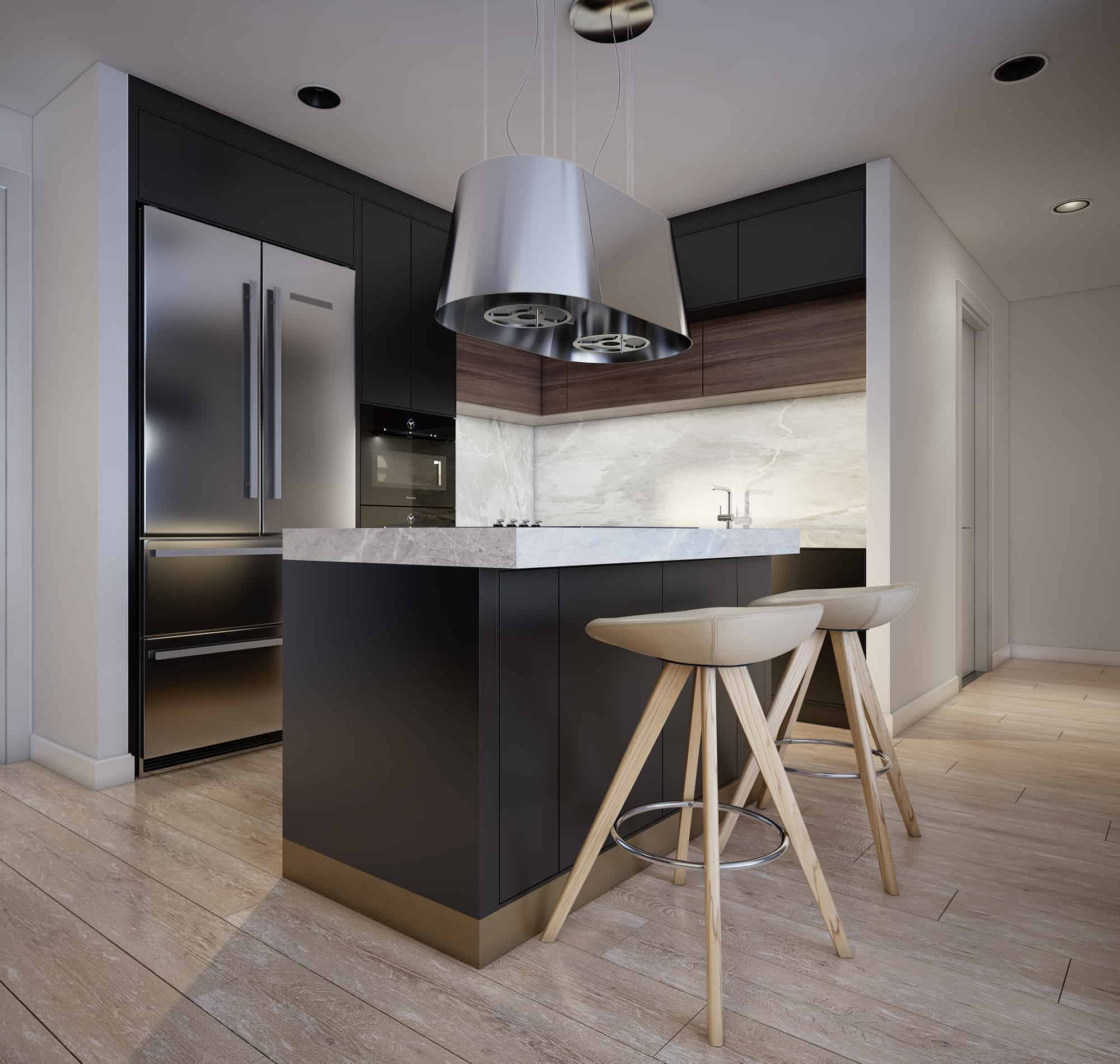 -We design this apartment for a single girl with a strong personality, she wants to 1 space with strong tones and rough carpentry but no less refined
-So, I used grey tones Black Walnut wood, combined with a few rough concrete walls with marble walls, because all the space as sympathetic tones so I decided to use a tone color deck to balance the space again, I let the square cubes, bridges and thickness combined with the thin border and in the Interior to make the opposition making strong block of space but not rough.
The way I use colors and materials first came from the idea of ​​the client and I grow them up towards the Scandinavian style and rustic combination.
My idea is to design a real, neat, neat and full of things.
The mass picture of space is simple.
– Right from the first time I publish public projects have received quite a lot of positive response from those in pair as well as people outside the industry, they love my project
– At first I thought in Vietnam certainly will be less people like this style and tone of this color because it's too strong but left again with my thoughts, Vietnamese young people most of them enjoy it.
– After this project, I understand that the effort at work and meticulous in every detail will be effective no doubt.
– Thanks for everybody reading and watching my work. Feel free to contact me if you have any questions, i will reply all everyday at my behance : https://www.behance.net/Nthanh089163ae or my fb : https://www.facebook.com/shjn.nhox.
Interior Designer:

3pLustudios