Project of a bedroom in a confined space in an attic with a soft zone. the customer wants a modern, strict design, with dark and burgundy colors, with elements of vegetation, rose gold and decor, besides all to save space and ergonomically arrange furniture.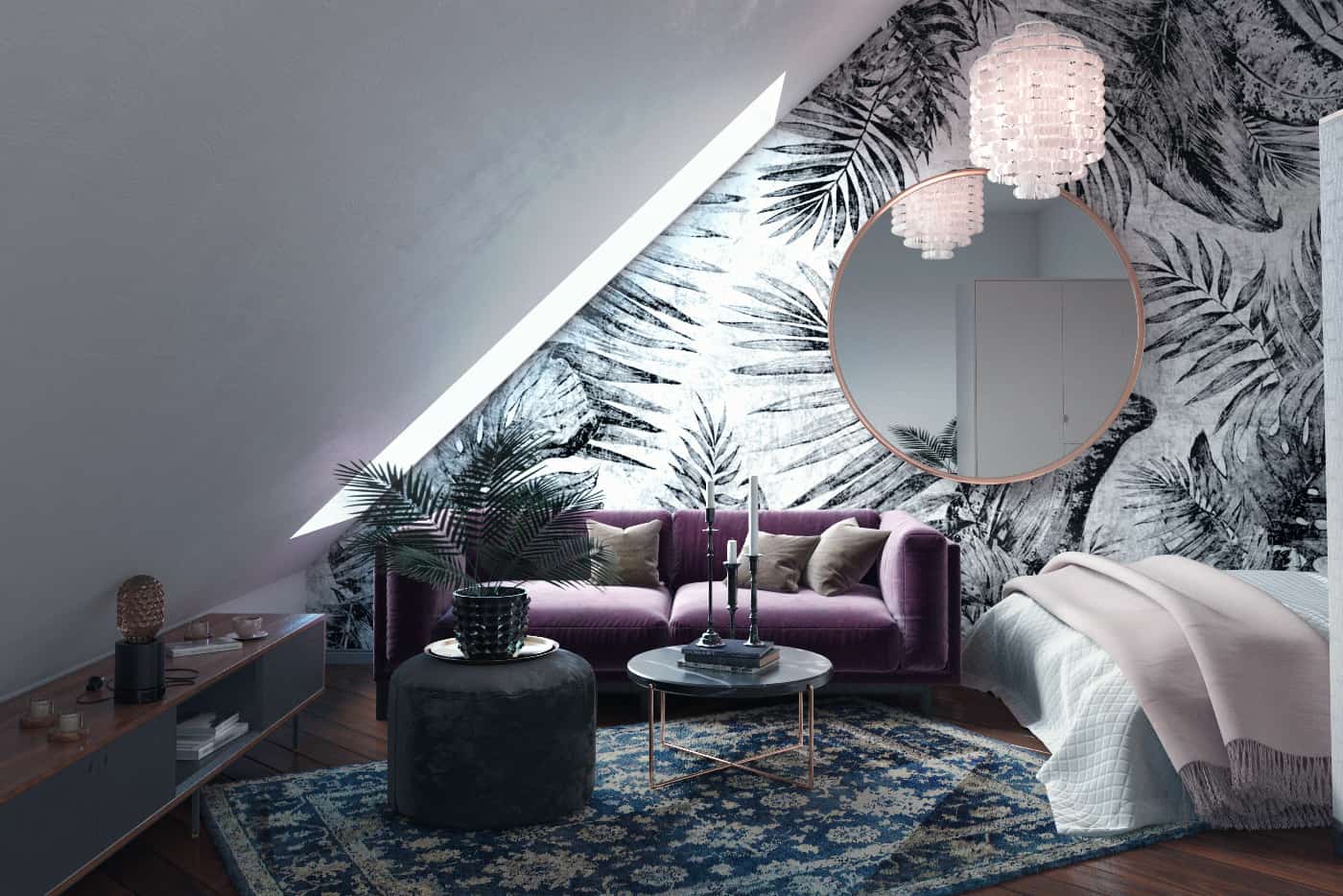 The project was designed for the student. In the design it would be desirable to combine spring colors and dark elements of a parquet and furniture. The task was to comfortably accommodate the necessary furniture (a case, a bed, a sofa, a curbstone, a bedside table).
I drew inspiration from some design projects in the Scandinavian , Loft , classical styles, the color palette reminds of the early spring – the main gamut of belly diluted in gray shades with inserts of burgundy and dark furniture.
The customers really liked the work I have done. There was a small adjustments (another wallpapers pattern, curbstone on the left etc) which made the project looking much better in its final form. in the work on modeling and texturing, I mastered some complex materials like velor and suede.
Interior Designer:

Darina Rudenko