For some housing developments, showroom apartments must be done and the main challenge is the creation of a residential environment with all the necessary details to appeal to anyone. It is almost a dream comes true, a space that has to be design without a client.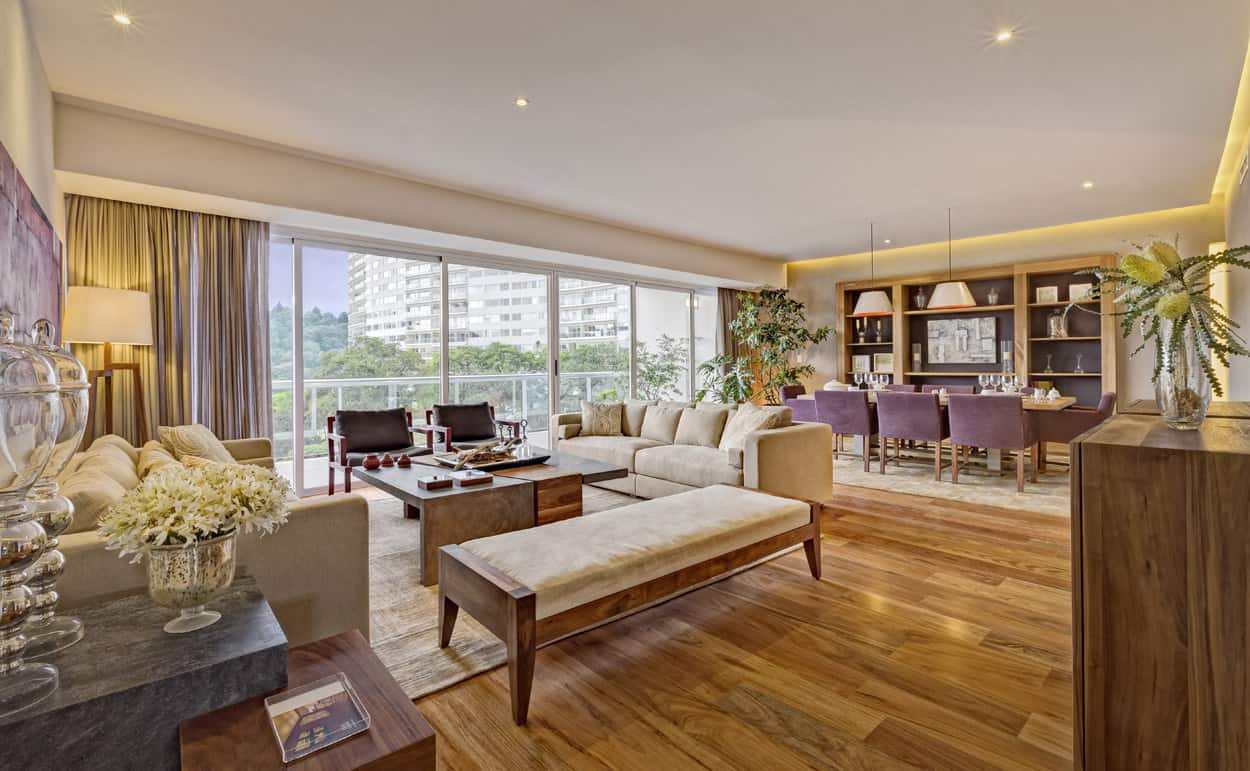 It is a space that will be visited by many clients and the goal is to catch everybody's eye and most specially to make them feel: "I want to live here".
For Parque Reforma project we worked on a basic program with public and private areas in a residential environment.
It was decided to create a neutral environment with sober and elegant color accents to create the belonging atmosphere or the possible change, almost like a canvas ready to be painted by its new owner.
The project stands out for its magnificent surrounding views that were considered in the building design as well as in every apartment.
The terrace is a highlight element that integrates out and in doors. Wood is the main element and is found in the floors of the living and dining area and goes right into the bathrooms. In the bedrooms there is wall to wall carpet to make it more cousy.
Architect:

Claudia López Duplan – López Duplan Arquitectos

Photographer:

Héctor Armando Herrera