Residence designed for a family to receive friends and relatives. Located in Florianópolis, Santa Catarina where the materials available on site were used. Designed with passive sustainability strategies, seeking to take advantage of natural resources with low investment, practical space and easy maintenance. The project respected the budgetary limits, using natural resources of cross ventilation and insulation to make the house more comfortable, betting on solutions of great energy efficiency.
-All PVC frames with double glazing. Hygienic and cross ventilation through the chimney effect.
-Double layer of thermal insulation on the roof.
-Reuse of rainwater in toilets and garden faucets, taking advantage of the large roof trim to collect water
-Strategic tracks frame the landscape and at the same time control the penetration of light and heat.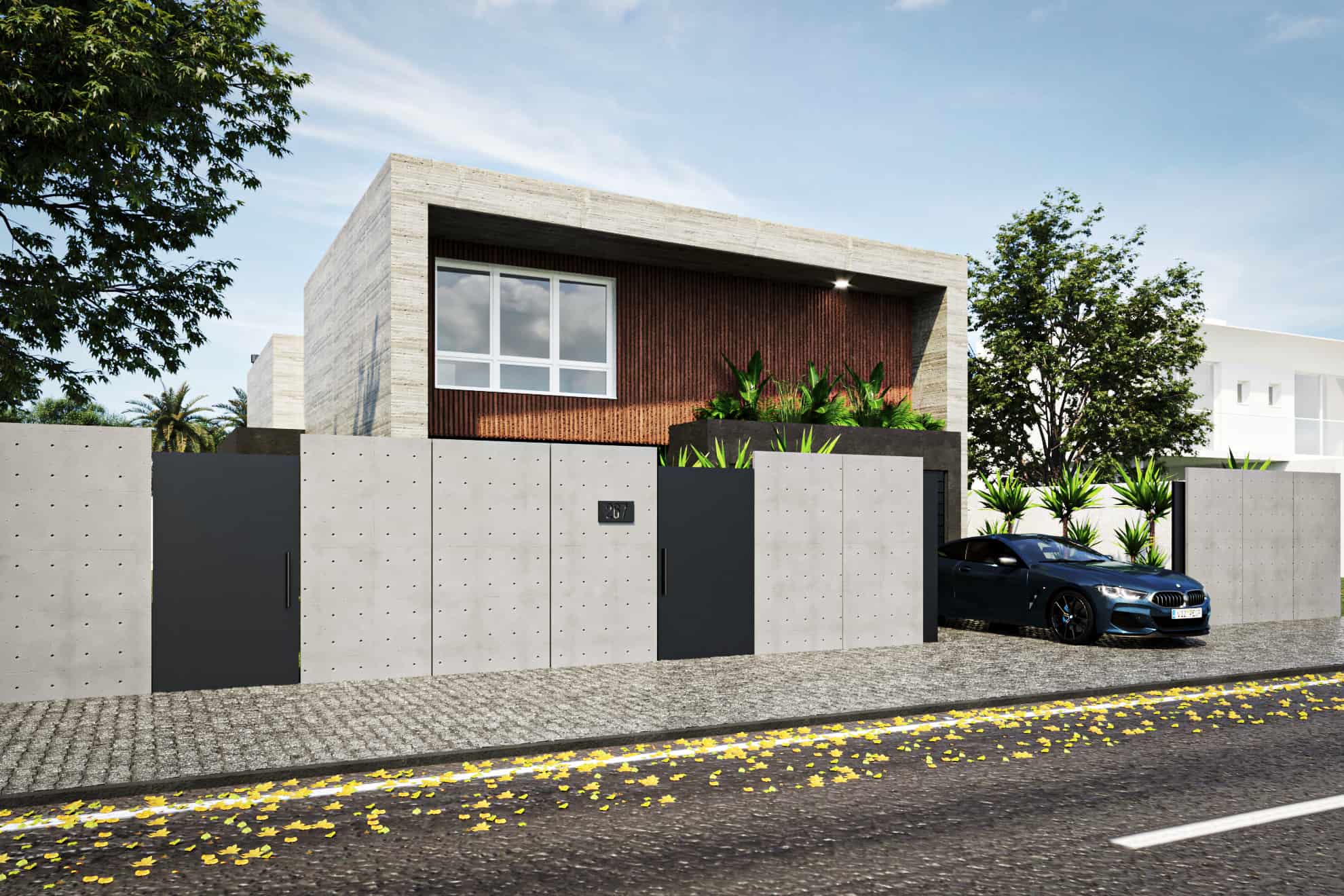 the project was developed for a family of five people who wanted to have a residence in the south of the island of Florianopolis, where they would like to receive friends and family, based on this, large and integrated spaces were planned.
the residence has a contemporary style, as it is located in a new and growing city. the materiality of the house is shaped by wood, concrete and stone, materials that abound in the place. In the interiors, light colors were used to give more space in the rooms.
the residence was designed with sustainable technologies, this generated that the public became more involved with nature and became more aware of sustainability and how it helps to improve our planet. A suggestion would be that the projects, besides being designed for the comfort of the client, should also be designed in a way that does not harm our environment.
Architect:

Doblle Arquitetura