A residence for a family composed by two women and a baby, one of the couple need's was to have good mobility and possibilities of changes , so I designed very opened ambiences to allow different configurations over the years.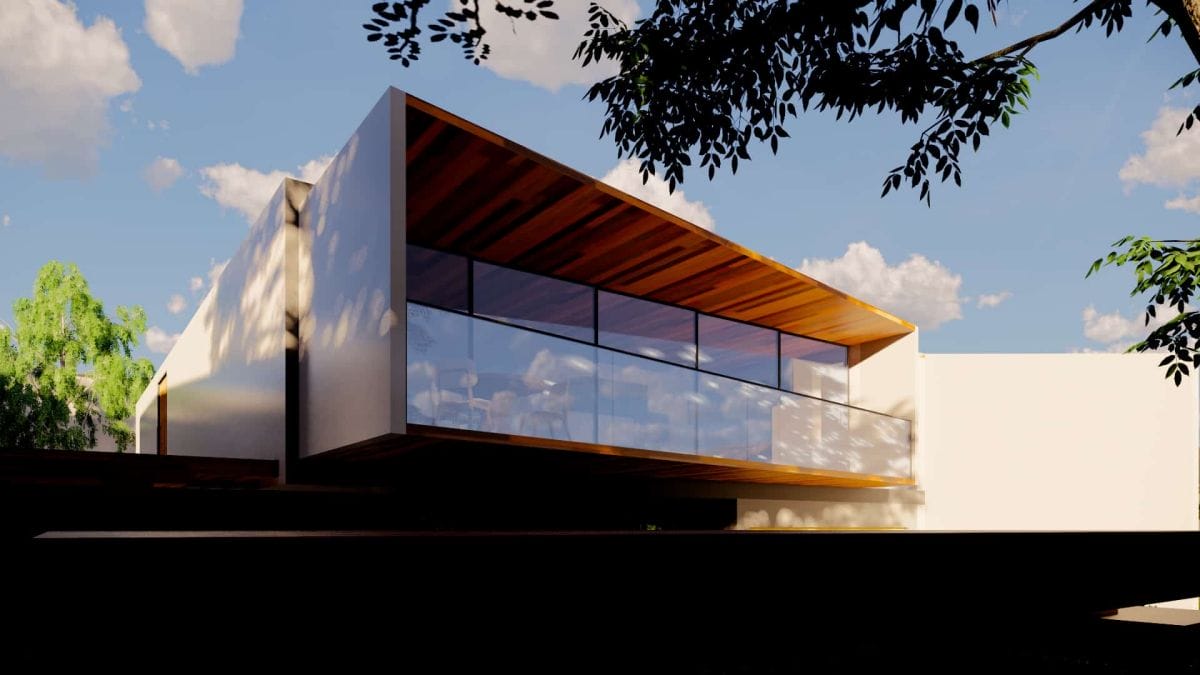 During the 3rd semester at college, we met two families that the teacher brought in to class for a chat, between them we had to choose one to follow the needs plan and design a residence. The one selected by me was a couple of very loving women who have a baby named Jupiter and I started to develop the ideas throughout the semester.
Observing the planet Jupiter is possible to get lost in the browny colors that constitutes the gas giant, a color palette that inspired the materials used and guided the aesthetic sense during the elaboration of the project. The name of the residence was both a tribute to the couple's daughter and a conceptual reference to the planet. Another primary idea was to make the most of nature and the landscape, designing a house that combines warmth and mysticity, as well as a refined and elegant ambience.
Because of the terrain that plays with the surroundings, and depending of what level you are on the site there is a simply stunning south-east view, the house looks to horizon and frames part of the city with a living room + kitchen extending to reach infinity of sunrise. The outdoor looking of the house has a contrast between the large concrete block and the vegetation that receives it.
The rectangular deck that was positioned under the main balcony is a nice place to meet friends, have outdoor activities or even throw some pillows and prepare to watch the stars rising in the sky.
The couple came to class again to watch us present our projects and they loved my ideas. My colleagues as the teachear also really liked my final designs and of course, I've learned a lot with this experience! As a first project in life, I believe I ended up with good results and a giant hunger to continue developing my architectural ideas.
(Last image): As design response to the loft, was made a large ambience with a mezzanine that delimits the area of ​​the bedroom. The loft, like the whole project, seeks to value natural light so it has large openings for indoor lighting.
Architect:

Mateus Tedeschi

Interior Designer:

Mateus Tedeschi