3D shot for Women majlis designed in Neoclassic style, Neoclassical style is distinguished by that it bridges the gap between classic and modern styles by combining classic elements with modern lines of decorations and accessories, as it gives a sense of luxury without feeling excessive ostentation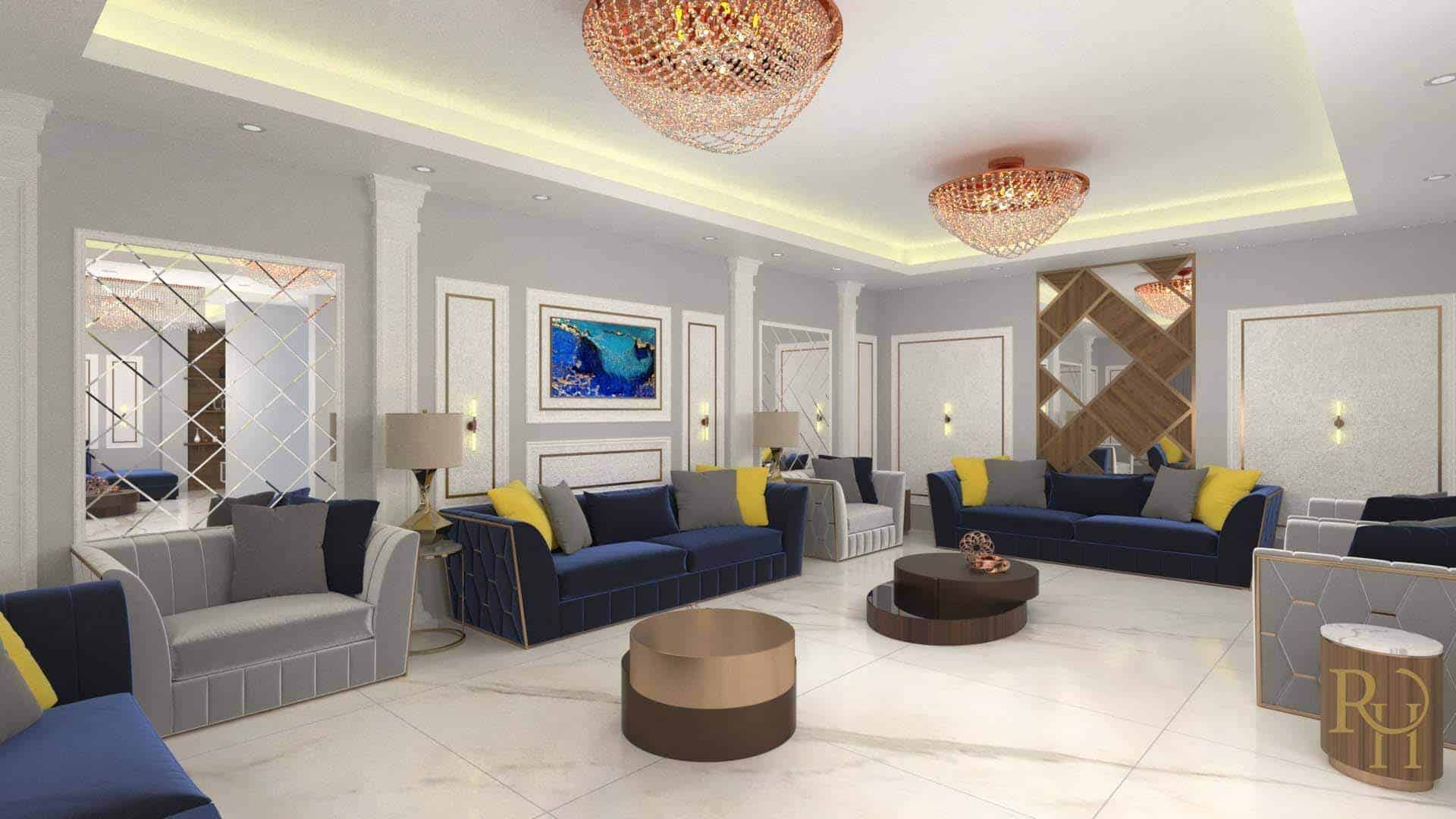 The project plan was for the place to contain a luxurious and elegant design, but at the same time simple, so the neoclassical style was chosen with luxury and sophistication in a simple and contemporary way, and colors and materials were used that give the place luxury in a simple and not exaggerated style.
With a soft color combination and comfortable for the soul and nerves, the majlis is designed in a style suitable for small spaces using modern furniture pieces and with a solution that helps to make use of all the space in the place, the white is a neutral color that suggests purity and by combining it with the deep blue color, we get a simple color combination that fits most people and at the same time gives luxury For the place, the the residential color is because of the consistency between the turquoise and white color, and the lighting was applied in desert color to give the place coziness and warmth.
The reception from the client and everyone who sees the project is very positive.
They liked the idea of ​​luxury and simplicity in the place, as they felt that there was a link between the colors and the furniture
For me, I learned new things in this project, such as using simple colors and focusing on making one stand out, which gives aesthetics to small places.
Interior Designer:

Rasha Hussein