The villa was designed for a family in the suburban area of Budapest, Hungary. The main concern of the interior designing was to focus on elegance and modern style. On these photorealistic visualizations almost the final result burst upon our view.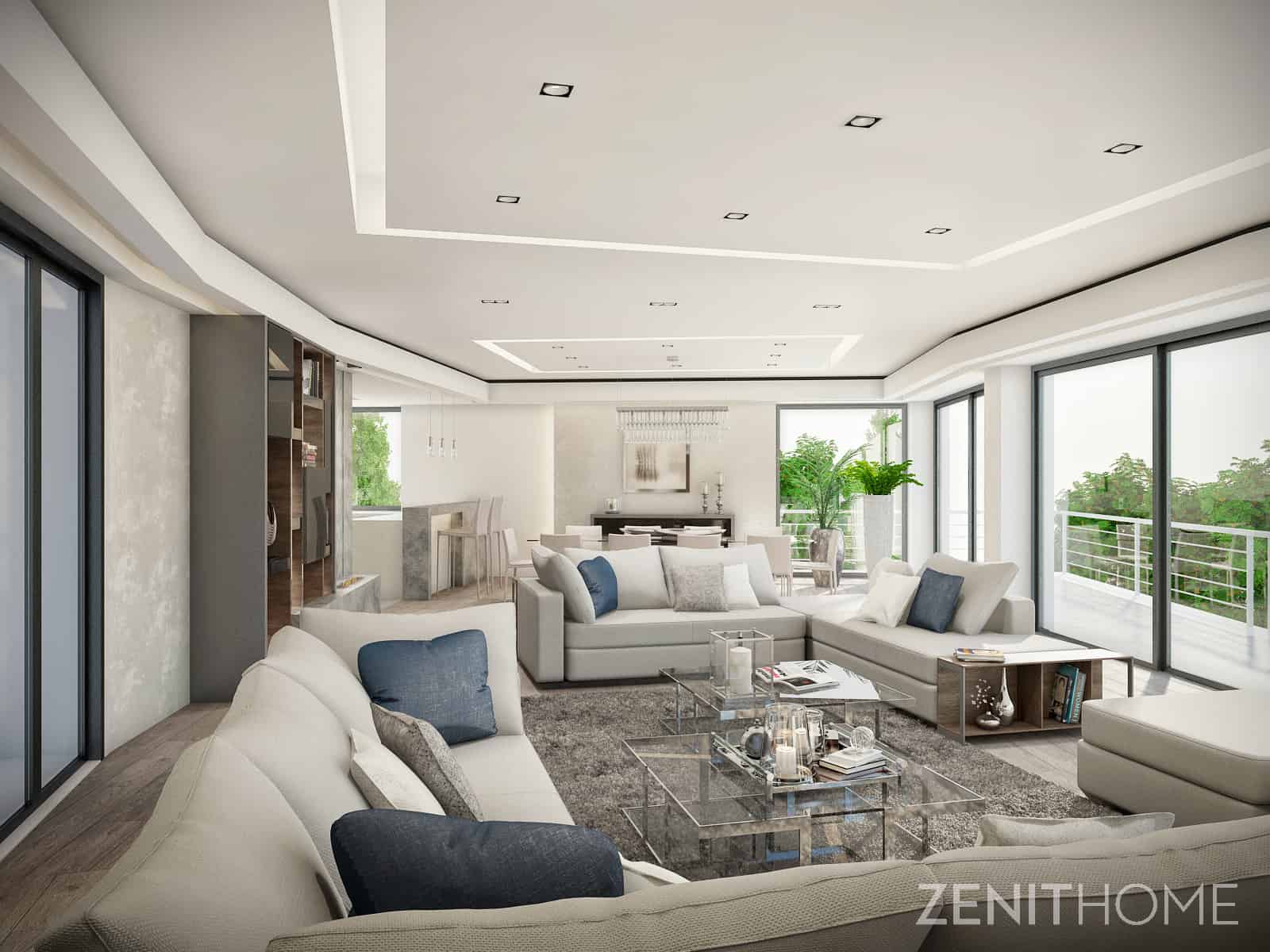 The villa was designed for a hungarian family in the suburban area of the capital. We had four spacious storey so the goal was to make cozy home and special personal space for every member of this family. The mission devoted: we designed one storey for familial activities, one for the parents, their son and one wellness.
In this project we wanted to make balance between elegance and modern style. The villa has a great panorama to the city, and the rooms get a lot of natural light. We basically used pale colours (mostly grey), clear-out shapes and furnitures with minimal style. Regarding the materials we preferred high quality in every segment, used a lot of wood to bring the closeness of the nature into prominence.
During this project, we agreed with the owners in every bigger step. They have a conception about the final outcome, but in a lot of thing we had given a free hand. At the end we enriched with a great, exciting project and satisfied clients. We believe that collaboration is the key for success.
Interior Designer:

Zenit Design