It's a Cafe Restaurant in KSA with two floor level seating and lounge. The concept of the shop is industrial look with epoxy style flooring and old style brick walls. Its about 112 sqm shop. With a custom made ceiling lamp inspired with the quote "love me to the moon and back".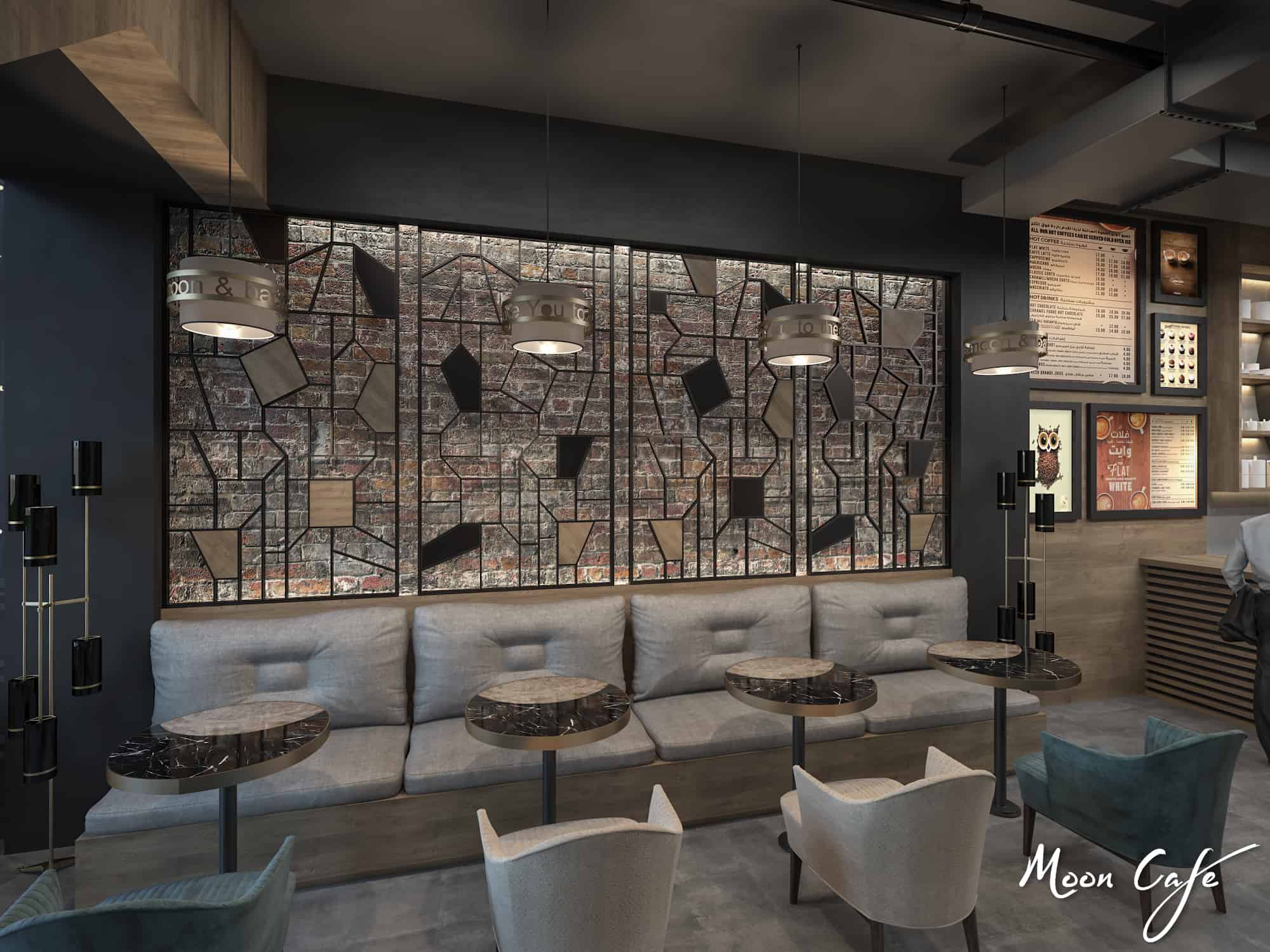 The plan of this project is to give the coffee grower and lover an impression of good tasting coffee experience and to sensualized it through the industrial concept of the shop.. This is the first branch of the client, they want it to be the standard motif / concept of every succeeding new branches.
The materials are mostly industrial choices. The furniture are made of Leathers and the chairs are velvet fabric for soft feeling. Walls are concrete wall styled with brick stones with little aged touch. The Steps are combination of dark wood (Step) and light Wood (Riser). The flooring is made of epoxy concrete style and. Kitchen and counters are wood and steel combined.
I learned that every time you are doing any designs you must to consider the people who will be engaged on working or people who are about to experience the design that you are going to make. It is also a must on choosing carefully the materials or color combination of the material.

Interior Designer:

Raymond Reyes