The spirit and life of New York City always attract me. For this reason, I designed this project with pleasure and it added a lot to me. Although the design phase took a long time, it was very enjoyable and flowed very fast.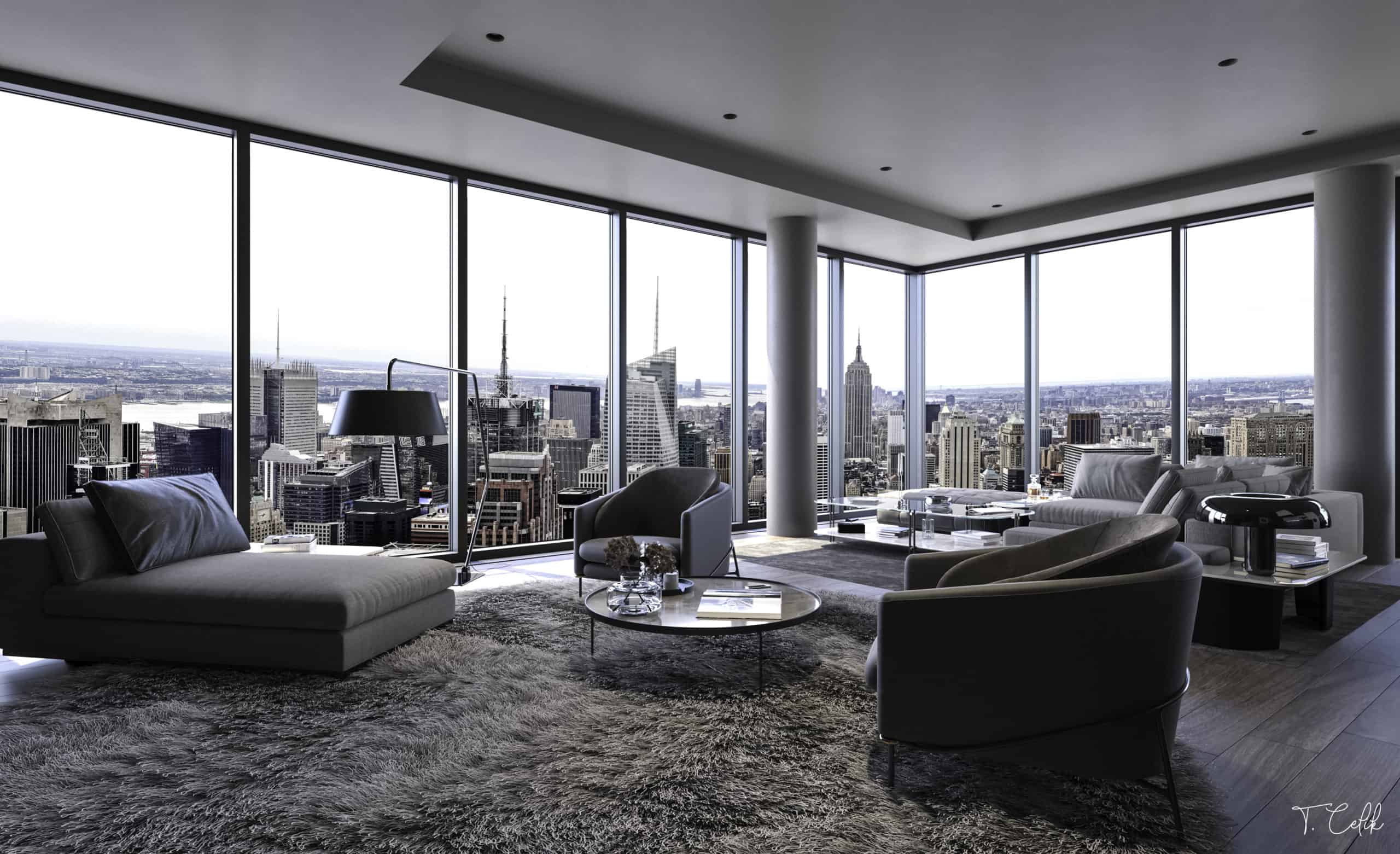 I designed this project for a couple. When designing this project, I was inspired by the glittering life and scenery of New York City. The main idea was to show the interior as a space, where the clients can enjoy not only calmness and relax but also to look at the stunning New York City view.
The main feature of the project is continuous facade glazing, open-plan living and an impressive view of the city. In this project, modern design and the spirit of the life of metropolis are organically combined with home comfort. Neutral colors and textures dominate the whole place. I benefited from the designs of the leading brands of the industry. I also used objects that contrast with the whole design but complete it in itself.
One of the biggest challenges I had with this project was keeping up with the spirit of New York. The design phase of this project took weeks. But it was worth it and I am very pleased with the result.
Interior Designer:

Tugce Celik