This project was made for a friend of mine that lives in Sweden nowaday. She wanted to renovate the bathroom and change everything, from flooring, coatings, change the layout, put a bathtub and creating a steam room.
The bathroom would be the relaxation place of her and her husband.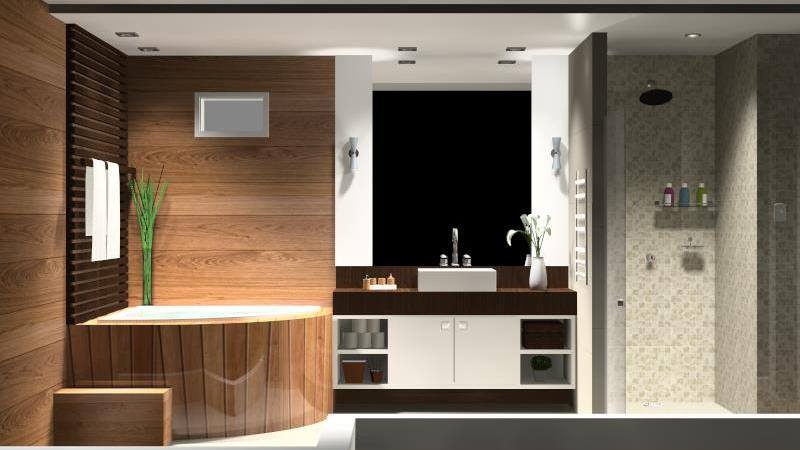 This project was a priority in the renovation of the house.
It it was for a couple and they wanted a place to relax always they need. So, the two mains things in this bathroom are the bathtub and steam room that refer to comfort and relaxation, besides to create an intimate and well-being moment.
The project was according to the costumer's needs. The costumer asked for woody elements in the bathroom then I chose it for the part of the bathtub and to steam room. Wood matches with anything, besides refer us of a cozy air too.
The rest of the bathroom it was used ceramic in a light tone, contrasting with the tone of the wood and making the bathroom elegant and modern.
It is possible to use wood in the bathroom, but it has to choose the appropriate wood type for humid environments. The mix of material like wood and ceramic make the bathroom sophisticated. The customer was satisfied with the project and my biggest challenge was to design a steam room, where I learned the elements and thecnical concepts for how to create a steam room. It is gratifying because we are constantly learning with each new project.
Interior Designer:

Marla Patrício