POLY is an elegant, lightweight and different hanging chair. The chair is made from steel tubes that form a pentagonal mesh, which forms different angles. The design is fine and detailed, which makes the product look innovative and defined.
The chair is complete with back and chair cushions, with soft foam. POLY is ideal for home spaces, intermediate spaces ,meeting and office spaces. Has a robust roof anchoring system capable of supporting a weight of 200 kl without suffering deformations.
POLY is designed for modern and simple interior spaces. The chair seeks to become an icon of space and an invitation to sit on a different product.
Its pentagonal mesh is totally symmetrical forming different angles by the different views to adapt the ergonomics to the activity of sitting comfortably.
POLY is a modern pendant chair with a unique material (steel) and with a clean and simple design, with the minimum of elements. Swing into it!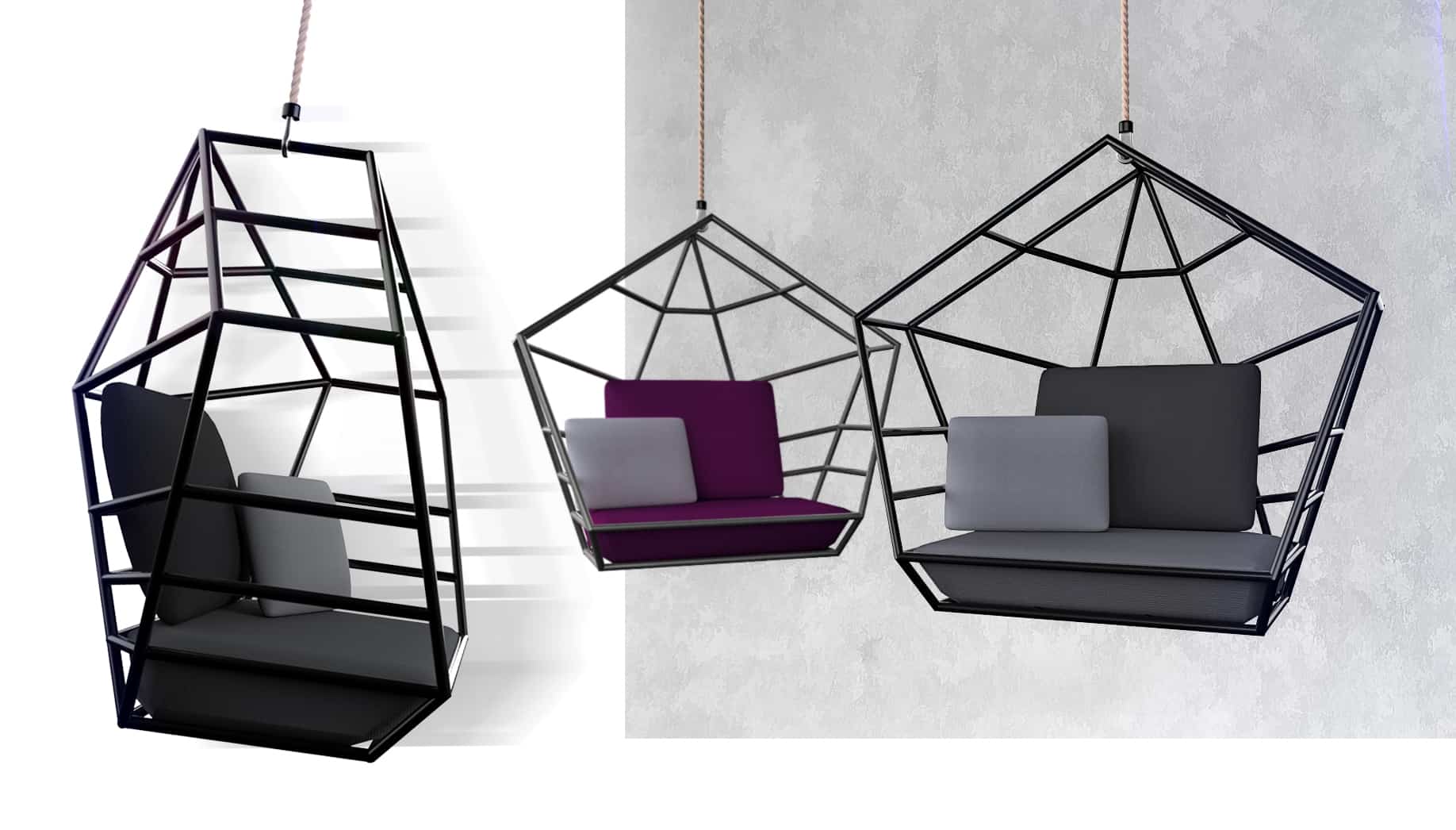 The main goal was to make a different, innovative and modern swing chair that complete my design portfolio.
POLY es una silla colgante elegante, liviana y diferente. La silla se fabrica a partir de tubos de acero que forman una malla pentagonal ajustada en diferentes ángulos. La línea de diseño es fina y detallista haciendo el producto desde cualquier vista se vea innovador y definido.
I chose steel for being in a material that can work very well to form structures, Also steel can be given different finishes such as chrome or paint.
Inspiration comes from cobwebs
Su malla pentagonal de acero es totalmente simétrica conformando distintos ángulos por las diferentes vistas para adaptar la ergonomía a la actividad de sentarse cómodamente
The project is under development and people are waiting for the final result. Design has really liked it
Poly esta en fase de desarrollo y la gente espera el resultado final, el diseño realmente ha gustado en las redes donde la he publicado y hasta ahora los comentarios son muy positivos.
Interior Designer:

novoadi