A global network of blockchain technology incubators educating, nurturing and supporting a global community of leading edge innovators. Sky Palace will accelerate technology into a future that leading innovators envision.
By allowing ambitious and free thought and an inclusive environment at SkyPalaces that will soon be launched around the world, ShellPay aims to be at the forefront of the blockchain technology revolution and help build moonshot concepts to revolutionize society.
Client: SkyPalace
Area: 470 square meters
Building: Ketou Office Tower
Location: Shanghai, China
Interior Design & Workplace Strategy
BMB Workplace Design
info@bmbworkplace.com
www.bmbworkplace.com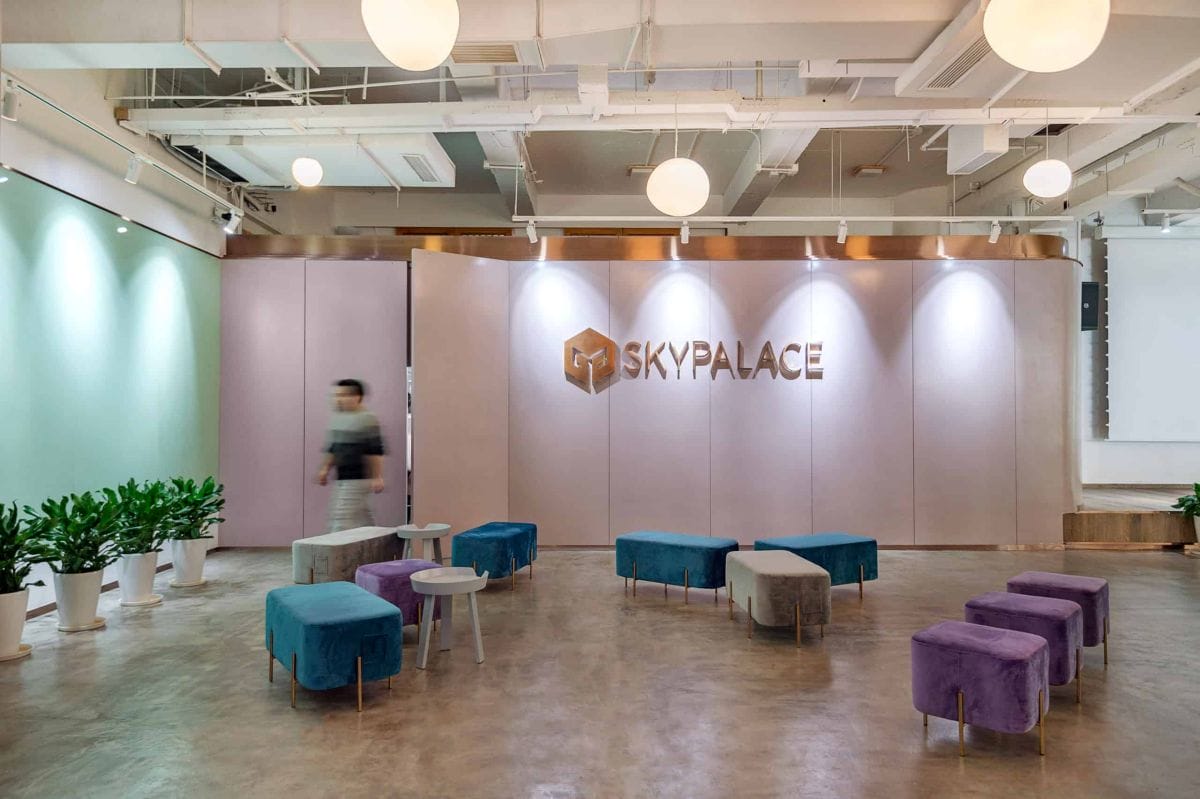 The incubator and office space of SkyPalace is the first model of a long term plan that the company would like to present all over the world to welcome innovators, tech geeks, and entrepreneurs. The project is based on a multifunctional space that provides full support and services to all kind of events (presentations, videos, performances, meetings) and a adjacent working area for the team of SkyPalace. Both areas are planned and presented as a fully transparent environment available for the use of any of the team members or guests
The material selection was based on the search of a contemporary environment, with a fresh, relaxed and chic atmosphere that will be useful for all different kinds of events across the day. The use of natural elements such as reclaimed wood, give to the project a soft and warm touch in key areas
The key element in the success of this project was the clear direction from the client, the appropriate guidelines and expectations provided by them, the smart decisions taken as a team and the prompt response to challenges and changes in the construction stage.
Interior Designer:

BMB Workplace Design

Photographer:

Liza Kirina