This private interior design unites pastel colors with minimalism. Even though it is simple, space opens opportunities for its hosts to decorate the apartment with personal items. The design is strict but direct, out of time, and modern at the same time. Everything in the interior allows to feel comfortable and calm but also suits real hedonists.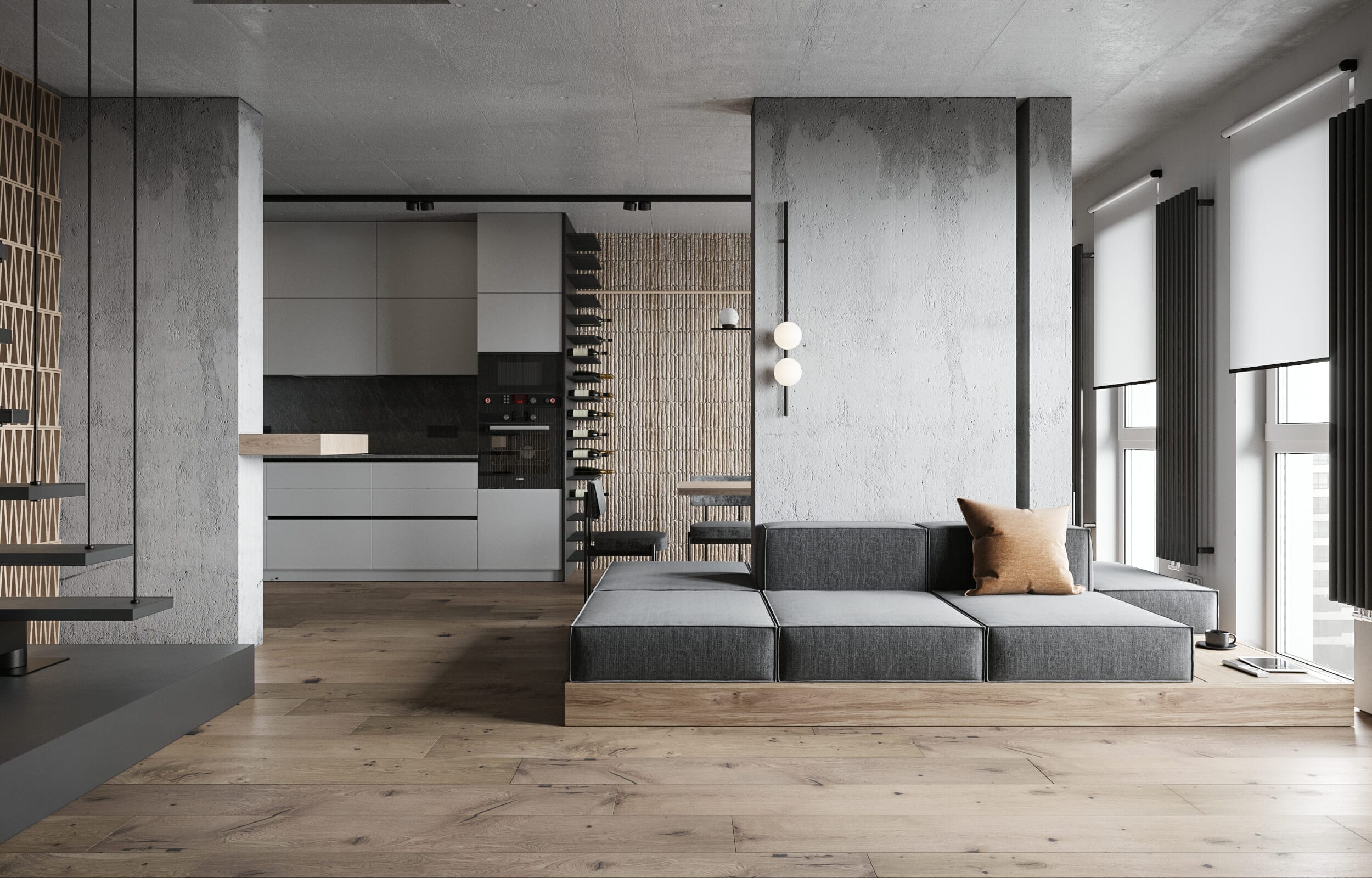 The clients asked for calm colors and no extravagant design solutions. Their references consisted of the projects with uncovered concrete, brick, with only black and grey colors. Our goal was to satisfy their desire for space, comfort and minimalism. Besides, they requested for spacious living-room and open kitchen, natural materials, simple kitchen and a place for wine bottles.
The inspiration came from the color stone grey that clients have liked right away. Then we selected the structures and materials to match the color. The minimalist style is my favorite style, so the clients knew I will follow it when they chose me as their designer. Even though stones are associated with cold and wet weather, we wanted the apartment to be cozy and welcoming for its hosts and their guests.
Clients liked the project from the first sight. They liked the openness of the living room and the kitchen. Besides, the stairs became their favorite object in the whole project. The brick wall is performed using old bricks and the result we achieved was worth efforts. We learned that simplicity is the most difficult to achieve but if done right, everything looks amazing.
Interior Designer:

Ira Lysiuk

Visualizator:

Natalia Bohuta

Drawing:

Bychek Yuliia