This interior presents spaces of the bedroom combined with bathroom. As the solution of design of these rooms are used a mixture of minimalistic style with classic details. Calm, natural colors promote rest and relaxation. Beautiful and expressive stone veneer material used in the walls of the bathroom like principal decorative detail.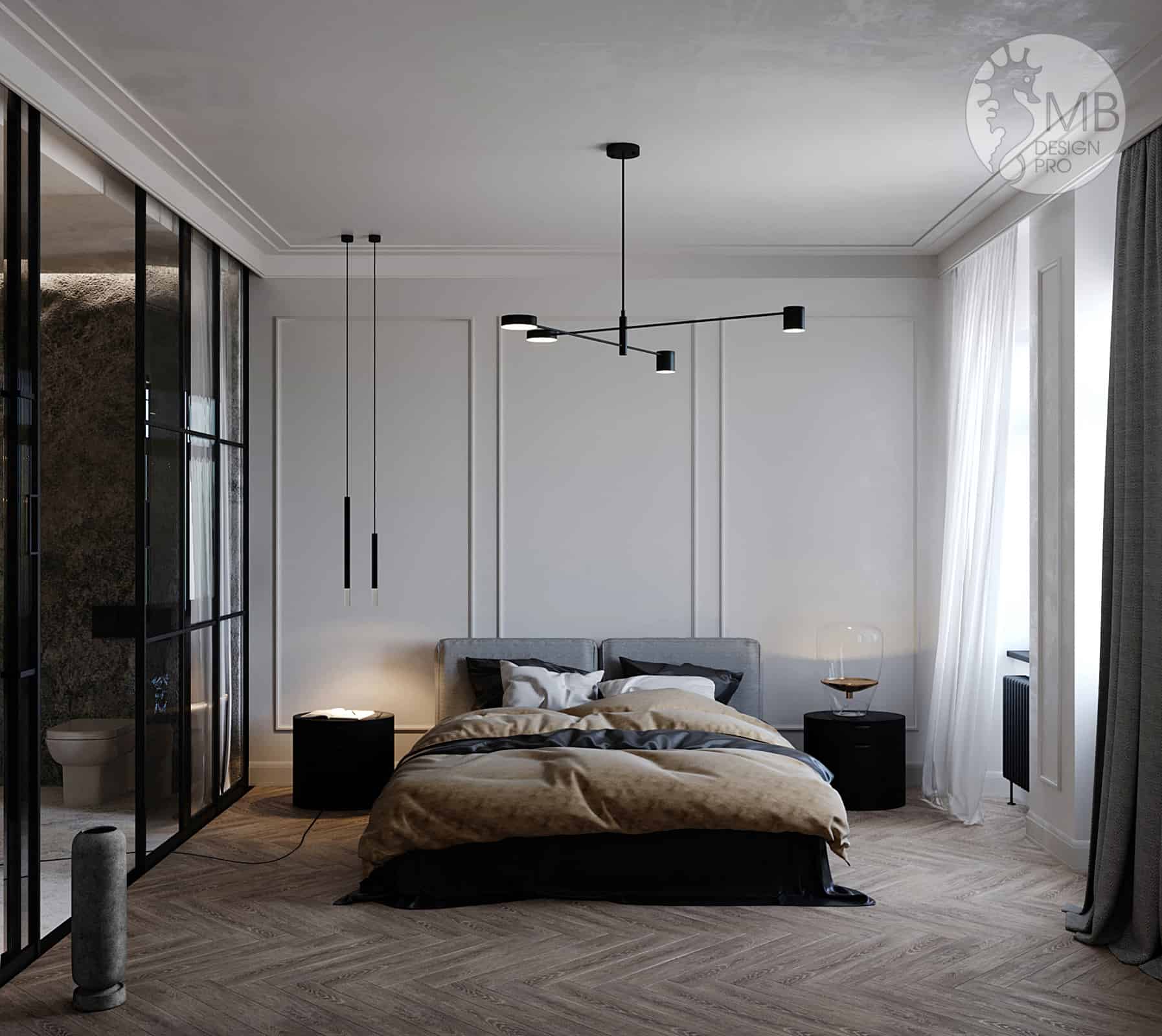 Originally there was a comfortable large bedroom space that could be combined with a private bathroom. The bedroom area is also accessed through the bathroom, making the bedroom area more intimate.
Such a room is suitable for one person or for a couple.
I was inspired to create this interior by the idea of combining materials of different styles and properties. I managed to create a harmonious interior using smooth painted walls with classic moldings combined with rough, embossed natural stone veneer. The color scheme, formed by calm, natural shades, is also great for a place to sleep and rest.
people who saw my project liked the idea of separating the bathroom and bedroom with a light glass partition with curtains that provide a complete separation of the bathroom from the bedroom. The beautiful sink bowl, also crafted from a single piece of marble, also fits perfectly into the overall style of the bathroom, given the mood that stone veneer brings. Local illumination makes rooms more intimate and comfortable.
Interior Designer:

Marina Bodren (studio MB Design PRO)