Client wanted an elegant and contemporary Kitchen for her. She wished for a simplistic experience and yet a luxurious one which is contradictory in itself. So I chose to make a minimalist work and eye soothing color of contrast white and light brown wood laminates.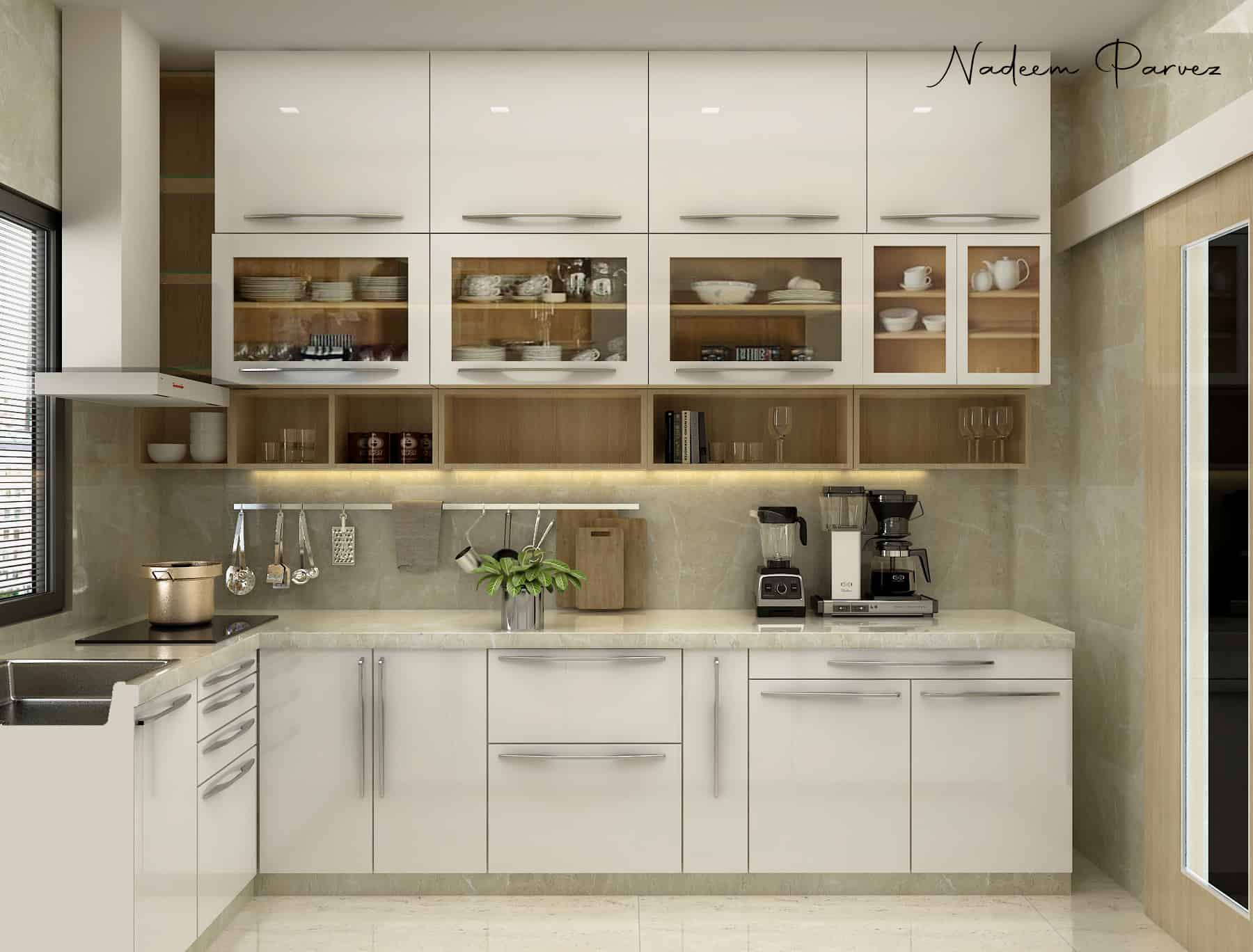 Area is so narrow so we have to put every accessories in kitchen without refrigerator, client didn't want to keep in there. We made kitchen minimalist way for looking broader and focused. So glad that we managed to give the design something unique.
Color is very important. For small kitchen we decided to put white & wood color for the kitchen to look bigger and reflect cleanliness. In India we follow the Vaastu Shastra / Feng-sui, So we have to put the oven as per Vaastu as well as sink. Opposite of main counter we create a low depth counter for daily use accessories and for cutting vegetables. In kitchen we have so much utensils to use occasionally so we create a overhead cabinet for storage.
First of all I want thank the client she responded very well for her kitchen look and I am very overwhelmed with her respond. I learned a lot from this work while working. I want to share what I learned that
"You have a ability to create anything from nothing"
Interior Designer:

Nadeem Parvez