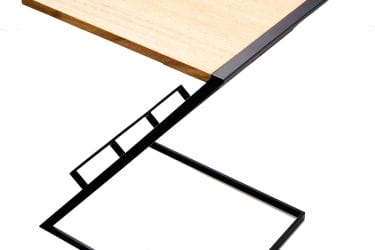 The brief for the Zee side table was to create a side table that would integrate seamlessly into modern living. This was achieved by creating a small footprint and a storage system on the diagonal supports, which only allows room...
Work by Studio Rasmus Warberg (www.rasmuswarberg.dk) Mido was based on the realization that storage furniture made for standing on the floor is usually imagined as boxes supported by a frame underneath. In my reformed edition of a sideboard the frame...
Produced during the designer's study at Rhode Island School of Design, My Plastic Chair explores the extent of polypropylene sheet as a comfortable seating surface. The chair is a result of numerous plastic seat iterations and human proportion studies. My...