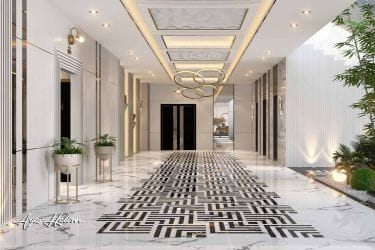 New Alamein City Located on area of 50.000 feddans,The city ready to be not only a summer resort only, but as s housing units all over the year as well. This is an interior design for Commercial Entrance for towers...
85 sq meters apartment in Kiev was created for a young couple. The chosen style does not have a clear name, but it definitely corresponds to the place, time and, of course, the wishes of customers. If you like concrete,...
This project were designed for a young couple that loves Minimalist Modern Space. Which leads us in using black and white as the color scheme, with a touch of marble on the TV backdrop that makes the entire living room...