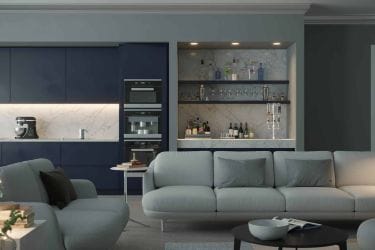 Single family residence in Greenwich, Connecticut. Design and construction. 2019. We prefer to work with neutral light. Natural materials and surfaces. And details for every situation. Your interior – it's reflection of your mind. Make your home a piece of...
The project of the residential house. I make this project for a client from Israel, she wants a strong modern apartment with black materials which have contrast with materials/fixtures/textures with many plants. The project was developed strictly by reference. The...
The project is part of an apartment remodel in Downtown Bucharest, done in 2012. It consists of an entire remodel and renovation process for the living room, dining room, bedrooms and bathrooms. The project was done in a team of...