The project of the residential house. I make this project for a client from Israel, she wants a strong modern apartment with black materials which have contrast with materials/fixtures/textures with many plants.
The project was developed strictly by reference. The color palette is from saturated tones to neutral black which gives the viewer a sense of the contrast of the materials. Lighting, it's enough here because of the large window openings and their number. Are conveniently divided into zones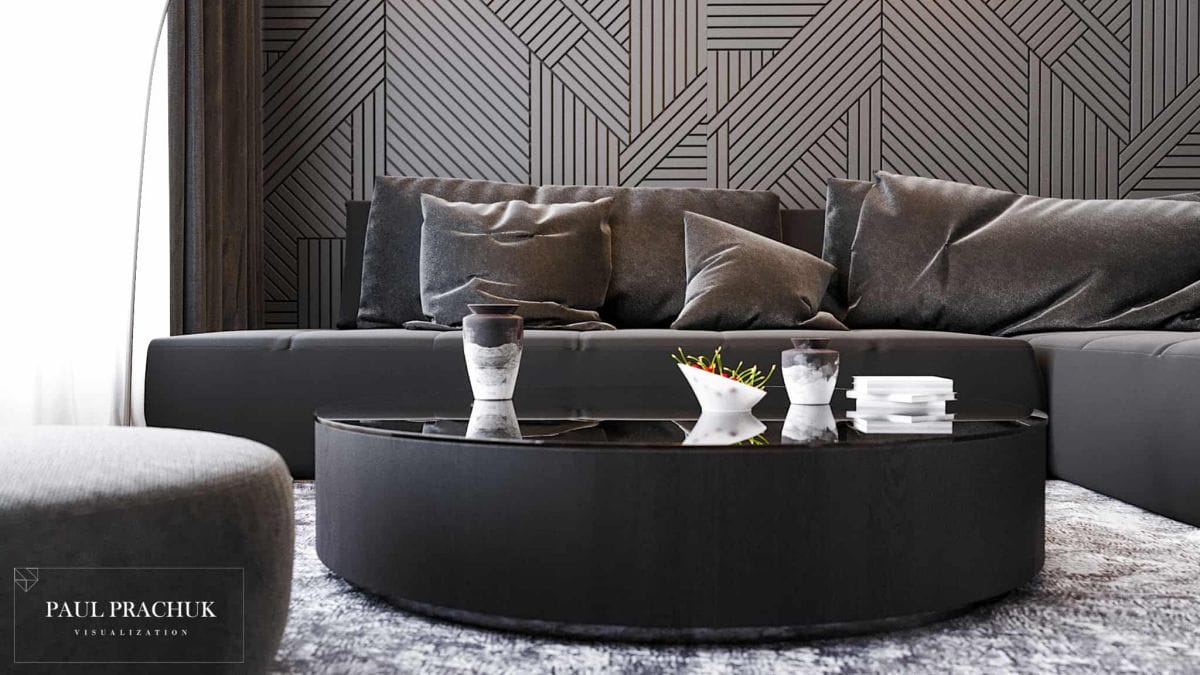 I received the order on freelance, this project of an apartment house for a family or one person who loves space. Pretty spacious rooms. This is a two-story house, with more than 8 rooms. 2 bathrooms, 3 bedrooms, large studio (entrance hall, kitchen, dining room, living room)
The employer gave me the information of what to do (Reference of furniture which they already like)
I found a lot of interesting information on the pages of Pinterest, where I drew my inspiration. And also the furniture studios, which show examples of interiors with selected furniture. And proceeding from these decisions. I decided to add a little colour and contrast. Interrupting with dark tones the interior
The customer was satisfied with the work done by me. We made some adjustments on his part, and the project began to look new. From our side we have done everything necessary for this two-storey house to breathe new life into itself.
Interior Designer:

Paul Prachuk

Decorator:

Paul Prachuk