In this Tanglewood – Modern French home, Winfrey Design Build created a luxurious light Mediterranean style laid out around an enclosed patio and garden reminiscent of a traditional courtyard. The entryway and family areas open to the courtyard, creating an attractive natural focal point with excellent natural lighting. Showhomes Houston designed the staging to bring the outside in – to extend the interior rooms into the courtyard. The placement of furnishings separated the large open concept spaces into intimate personal areas and settings.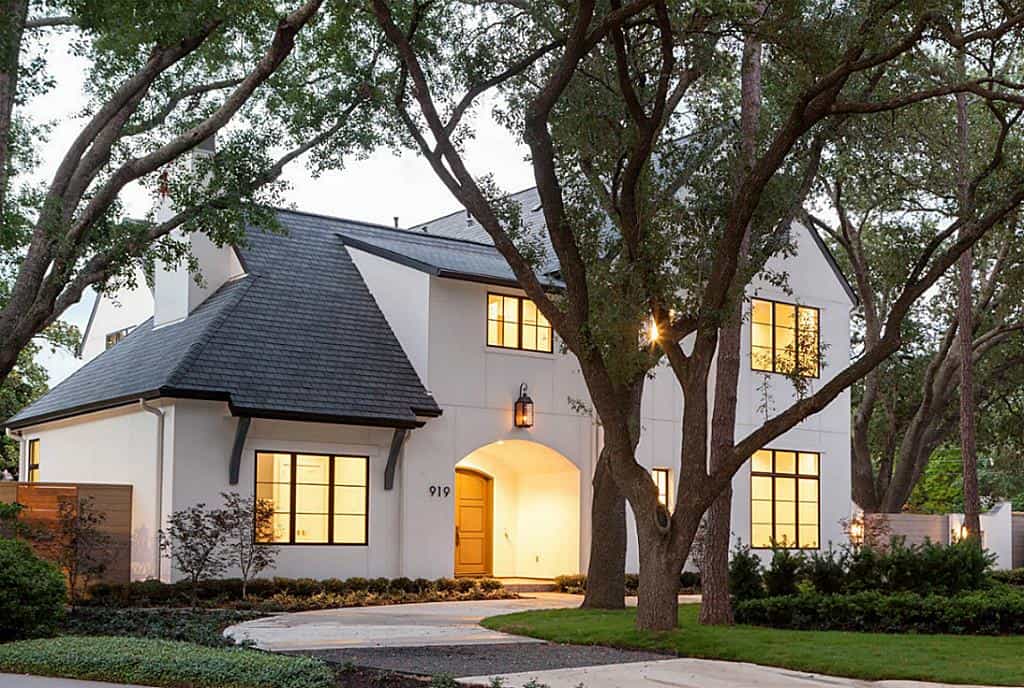 Showhomes Houston staged this home for Winfrey Design Build. Home staging can be thought of as the photographic negative of interior design – the intent is to appeal to every potential buyer, not just the people living there. Buyers must recognize the features, functionality and spaciousness of the home during a brief tour on site or from on-line photos. The goal is to invoke an emotional response – the buyer must envision themselves living in the home and be motivated to make an offer.
The first design consideration in every home is the purposing of spaces to create a natural "flow" that demonstrates the functionality and purposing of the spaces. The design should entice the viewer through the home along a proscribed route, and reward them with a "wow" moment as they enter each space. As they appreciate that space, they should get a glimpse of the next space and be encouraged to see "what's around the next bend".
Each room should have an architectural, natural or artistic focal point. It is important to keep the design simple and clean since viewers must appreciate the features and highlights – and embrace the emotion that the space invokes – in just a few seconds.
Color and lighting are as important as selection and placement of furnishings and decor to create the desired emotion in each room. Colors and textures create contrast and interest, but should not generate high emotion – the viewer should be calmed and comforted as they tour the home. Lighting must be bright enough to avoid feeling dim or constricting, but not stark. Natural lighting is supplemented by placement of lamps and artificial light to enhance the focal points.
As with any presentation, it is important consider the audience. The buyers of this home will be affluent families or mature couples that desire the relaxed luxury the home offers. They expect high end finishes and amenities, and will own quality furniture and accessories. They will be aware of design trends and fashions and will have high expectations for the home. Winfrey's design of this French Modern home, with the staging to accentuate the lifestyle, more than meets these expectations.
Home Builder:

Winfrey Design Build, Bruce Winfrey, www.winfreydesignbuild.com

Interior Designer:

Showhomes Houston, Shelley Barndollar, www.showhomeshouston.com