Children's room(8 sqm) for a boy of 4 years in Moscow.
"Could you find a place for my car's collection" – such was the little customer's wish.
Style of children's room is closer to the Scandinavian. The Scandinavian interior implies walls in
discreet color range. All furniture and accessories is simple shaped.
It is preferable for this style to use natural materials like wood, stone, metal, cotton and linen fabrics, because they emphasize the proximity to nature.
Furniture will be made to measure in light pastel shades.
There are bright accents in the interior like fairy lights and nice posters, shelves made in creative way and fun lamps.
The rendering was created using 3Ds Max, VRay and Photoshop.
The plan for the project was to make small bedroom for a boy from Moscow. Customers wanted to make a comfrtable space without adding lots of furniture.
Basic elements in equipping the kids room are bed, closets, shelves and desk. Good quality bed and mattress are important things that provide a healthy and comfortable sleep.
The style is scandinavin that is match more for children.I tryed to make something uniqe and funny. A kids' room doesn't mean that it's a cluttered space in a million of colors – a kids' space can be stylish and tender in simple color combos.
Scandinavian decor for kids always… always… includes something house shaped. Whether it's a playhouse, a little shelf or even a bed's headboard, house shaped furniture will remind your child that home is where the heart is.
People liked the space and decorative style. The space addresses all their needs and expectation, both functional and aesthetics values.
Natural or whitewashed wood will add charm and coziness to the room, and various patterns will make it more cheerful. Continue the décor with simple lamps and lights and furry rugs and pillows to make the space more inviting. Make your kids' space super stylish!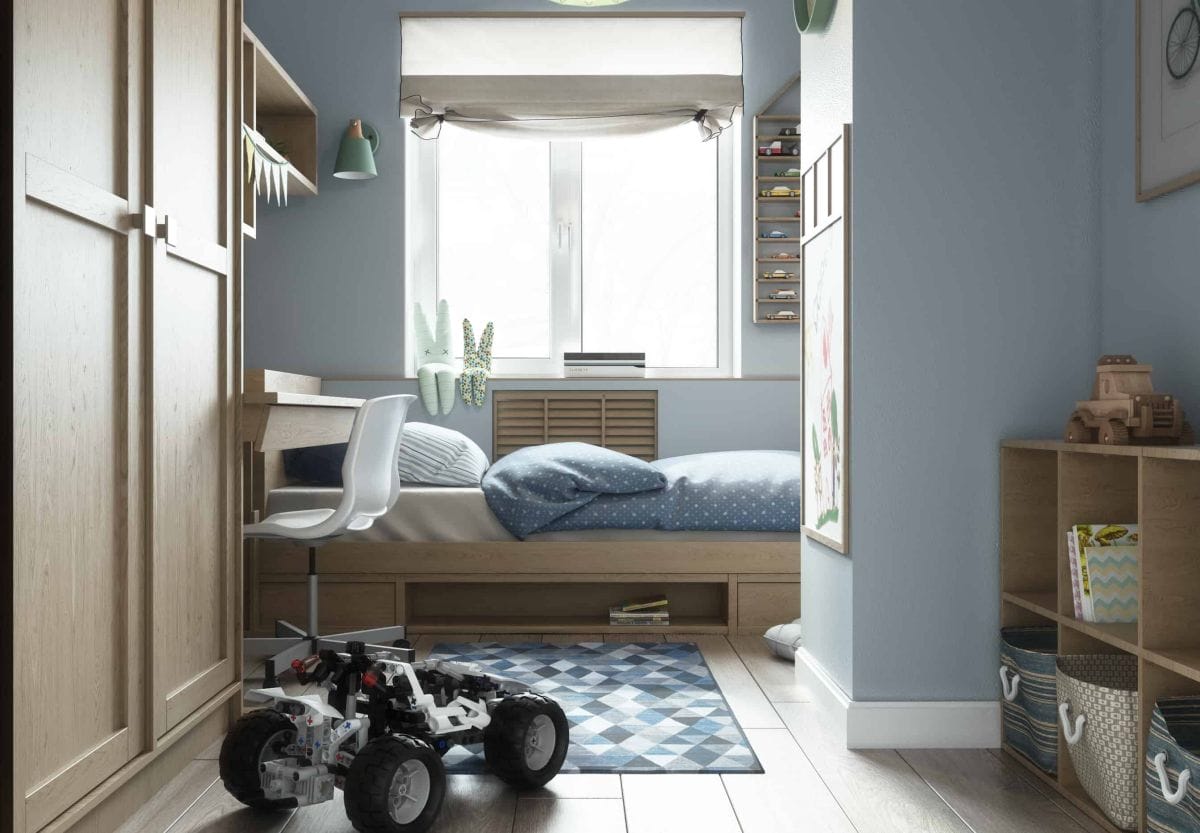 Architect:

Vera Eveliovich