The customers wanted to make the ground floor very reserved. Therefore, it was decided to use graphite tones (dark and light). The light floor of the tile with the imitation of the "old floorboards" makes it possible to reflect the light from the fixtures and makes the room more cozy. Pictures on the walls continue the theme of comfort and home decor. Shelves in the style of "loft" harmoniously complement the interior and serve as a linear contrast on the general background of the walls.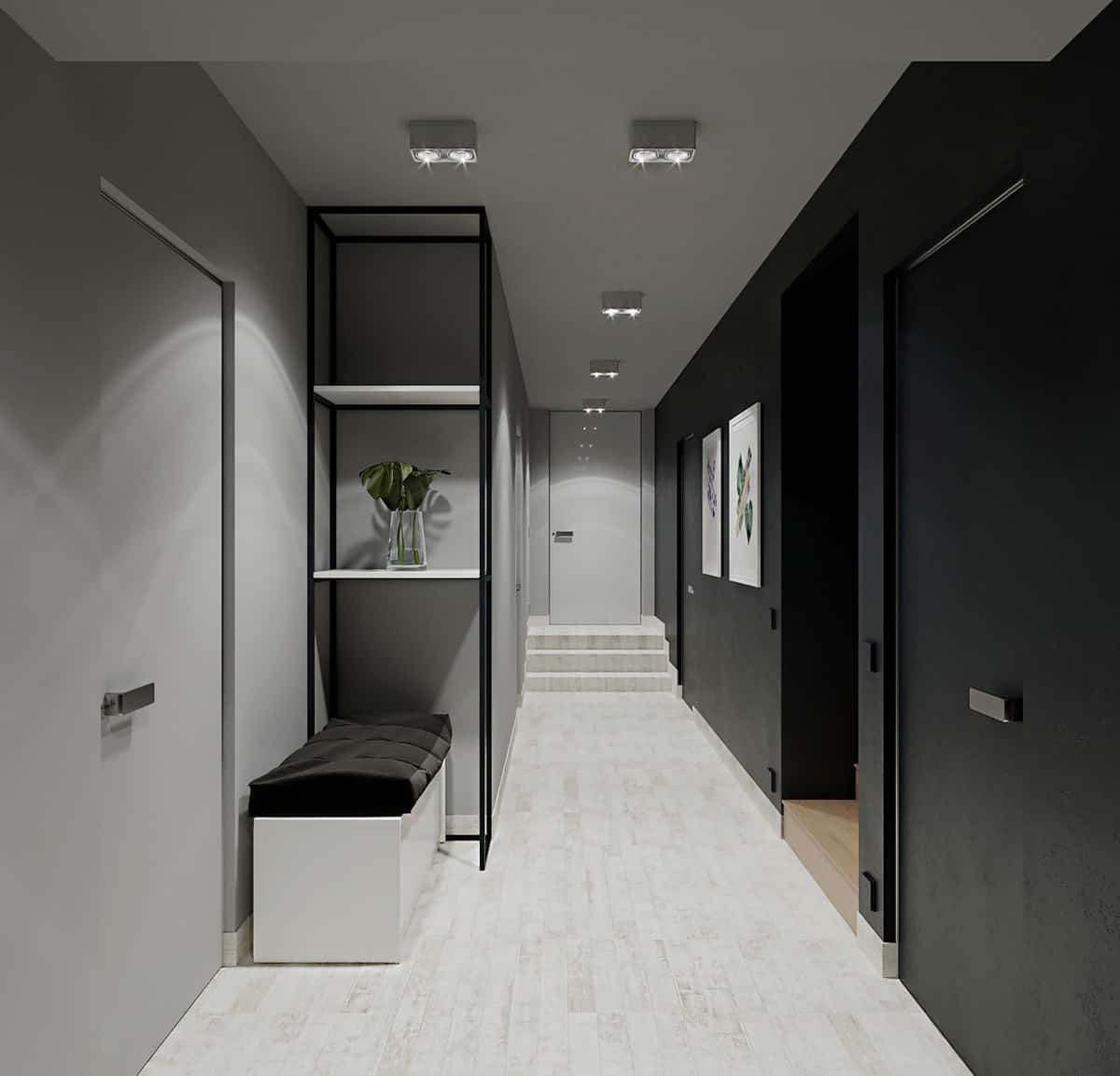 A young family with two children. The project was supposed to create a cozy and peaceful space. Since the world today is very volatile, the interior should have been relevant for many more years, so that it would also be cozy for the grown up children.
To determine the style of the architect, a close conversation was held with all members of his family. It was analyzed a lot of photographic material that was picked up by the customer's wife, and the customer's task was clearly formed.
The project was approved instantly and without amendments. Also a very important conclusion was drawn – to listen attentively to the wishes of the client, and the ability to be observant.The enormous influence and authority of the architect himself is able to turn the customer's inner world and his idea of design.
Interior Designer:

Lukashevych Andriy