Design inspired by the furniture collection Hartô, of French origin developed by Pierre-François. Hartô is a publishing house that proposes design furniture, astute and accessible. Their items are the result of a long journey between craftsmen and designers working together in search of the perfect balance between aesthetics and originality.
For this 3-d interior design, we look at the diversity of shades, genuine materials and the Scandinavian standard, aspects used as a source of inspiration. As a result, we reach an environment that contemplates the union between the modern and the artisan, manifesting originality and attention to details.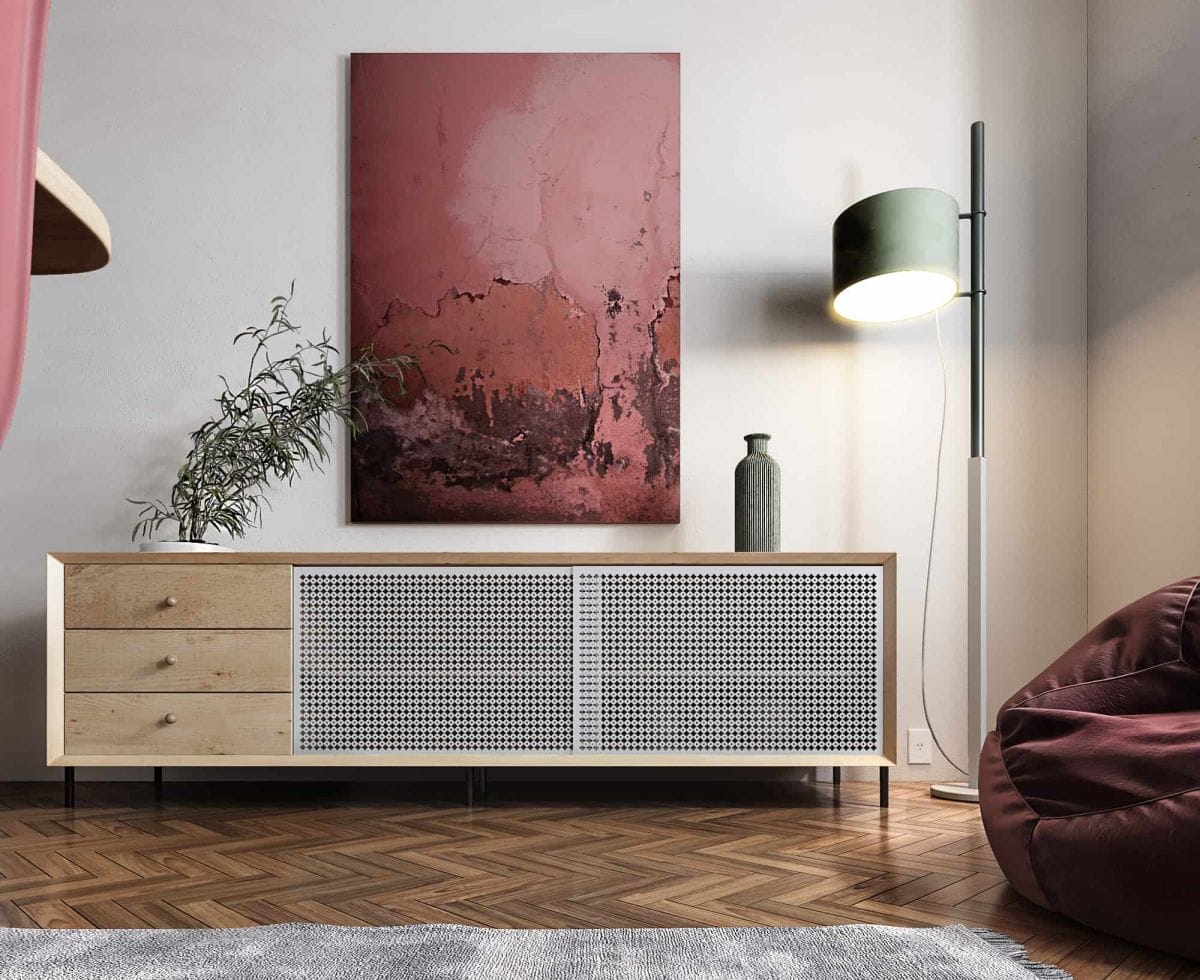 This project is personal, a study of composition, color palette, design and visual construction. In addition, because we are a studio that works with 3D architectural visualization, our goal was to create a realistic environment with techniques of photorealism. Before we started the project, we did an intense search to find an inspiration that was different from what we are accustomed to using. Our idea was to surprise people with something out of the ordinary, that would draw attention and at the same time be modern and stylish.
The inspiration came from the furniture collection Hartô, by Pierre-François. Hartô products emphasize elegant and smart features. They combine color tones with the materials, most often the wood, which is widely used in this project. We find the perfect balance between aesthetics and originality in the Scandinavian style and in the details, colors and finishes of the Hartô furniture.
We had an incredible return of this project. The people who follow our work were impressed by the color combination chosen, the way they were applied, and the visual harmony that persists in the environment. The disposition of the furniture in the environment, the color palette, the design, the decoration, we receive many compliments.
CGI Artist:

Estúdio Bertoli

Product Designer:

Fernanda Bertoli