Gather around friends and family for a glamours dinner party for a lifetime memories at this beautiful dinning room.
A chic yet comfortable dining area is something I have always tried to achieve when it comes to styling dining rooms. For me, it is about having a beautiful dining area to dine in, without compromising how comfortable it is.
Choosing the Royal Blue color and gold accents to decorate with to achieve a luxury look.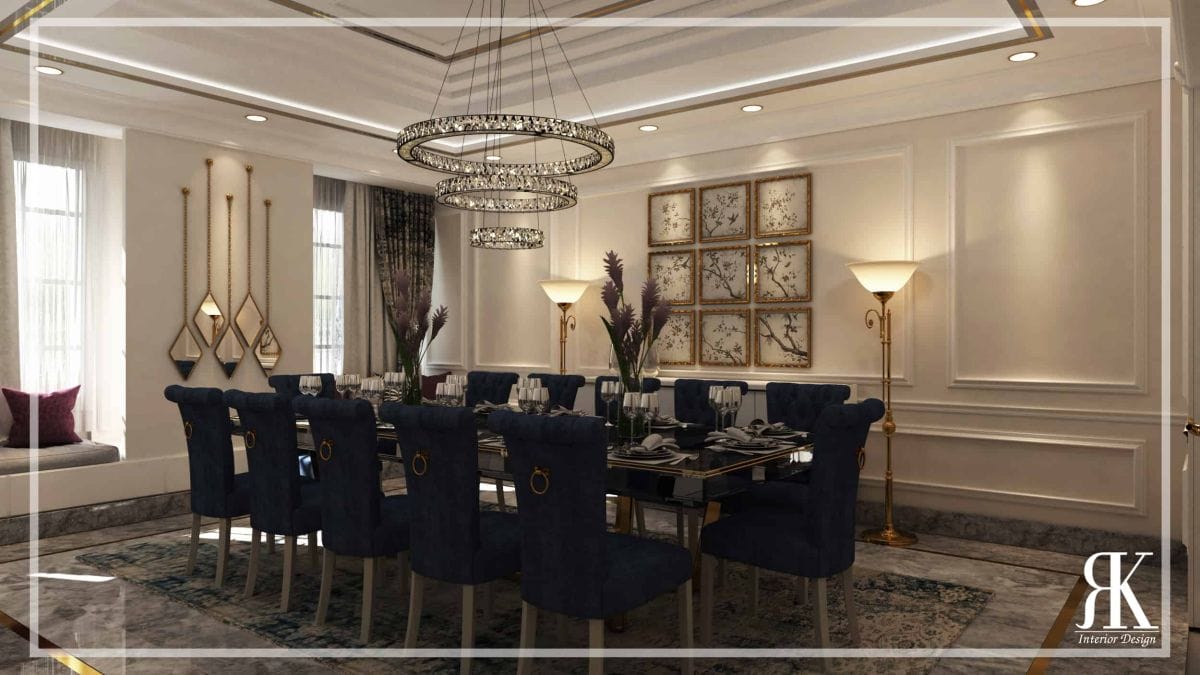 This dining room was one of the important areas for a private client in Dubai. The client's view is to achieve a luxury and fancy home look but comfortable one. In each room were a main different color, keeping on mind that classic luxurious look
The plan was to pick and choose the the jewel colors and richness of texture for luxurious look.Honestly speaking, when we think about blue and gold, we remember the Christmas trimmings we have at home. The colors in here are both beautiful and classy. The neutral walls and furniture allows for the colors to really stand out – like with the blue and gold chairs as the accent in this entire dining room.
They absolutely loved it starting from the drafting and sketching phase to the execution later on.
If you really want to make your dining room, or any room for that matter, a teeny bit sophisticated and do not want to go black – try this combination of blue and gold colors. And a bit of glass and a lovely carpet – and you're pretty much good to go!
Interior Designer:

Runa K. Designs