let your home do the talking about you, through this New Classic Livingroom.
Inspired by merging arts with music that made harmony all over the place, and selecting the perfect texture to make your home cozy and elegant at the same time.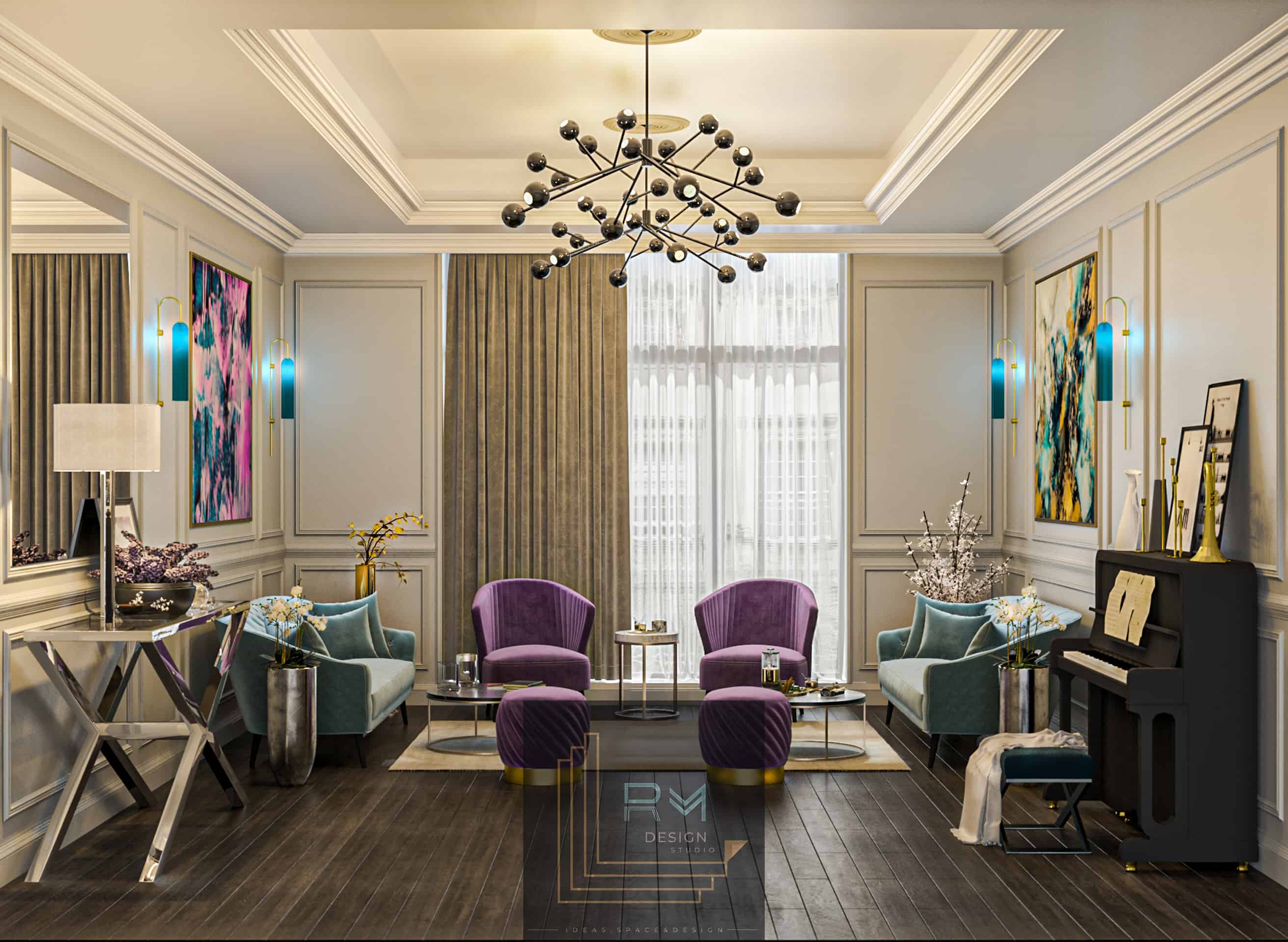 the plan for this project was, keep myself away from traditional new classic style and put my own touch in the design.
By trying to use bold colors and put musical instruments in new classic style
and see the response of clients whether they find the design repetitive or new and comfy for them.
The inspiration for this style and colors came from the love of the new classic style, artworks and music.
As we see, nothing compares to an oversized artwork that grabs your attention the moment you step into a room, as this scheme.
And you'll get a perfect combination by adding warm touchable textures, texture is key to creating a successful design.
Don't forget the effect of choosing the right lighting color and shape that complete your design and make it looks stunning.
people respond so well to this project,
they loved the colors, the feeling of the textures that used in the design.
and they liked the most the existence of the piano, the artwork on the wall and the idea of putting flowers everywhere with different color tones
Interior Designer:

R M Design Studio