A storage unit that tells a paradoxical story. A lifted chubby structure which requires a delicate gesture with two fingers to open the doors. The product is characterised by the synergistic contrast between dark veneer and accents in light oak, soft lines and rigid cuts in the details.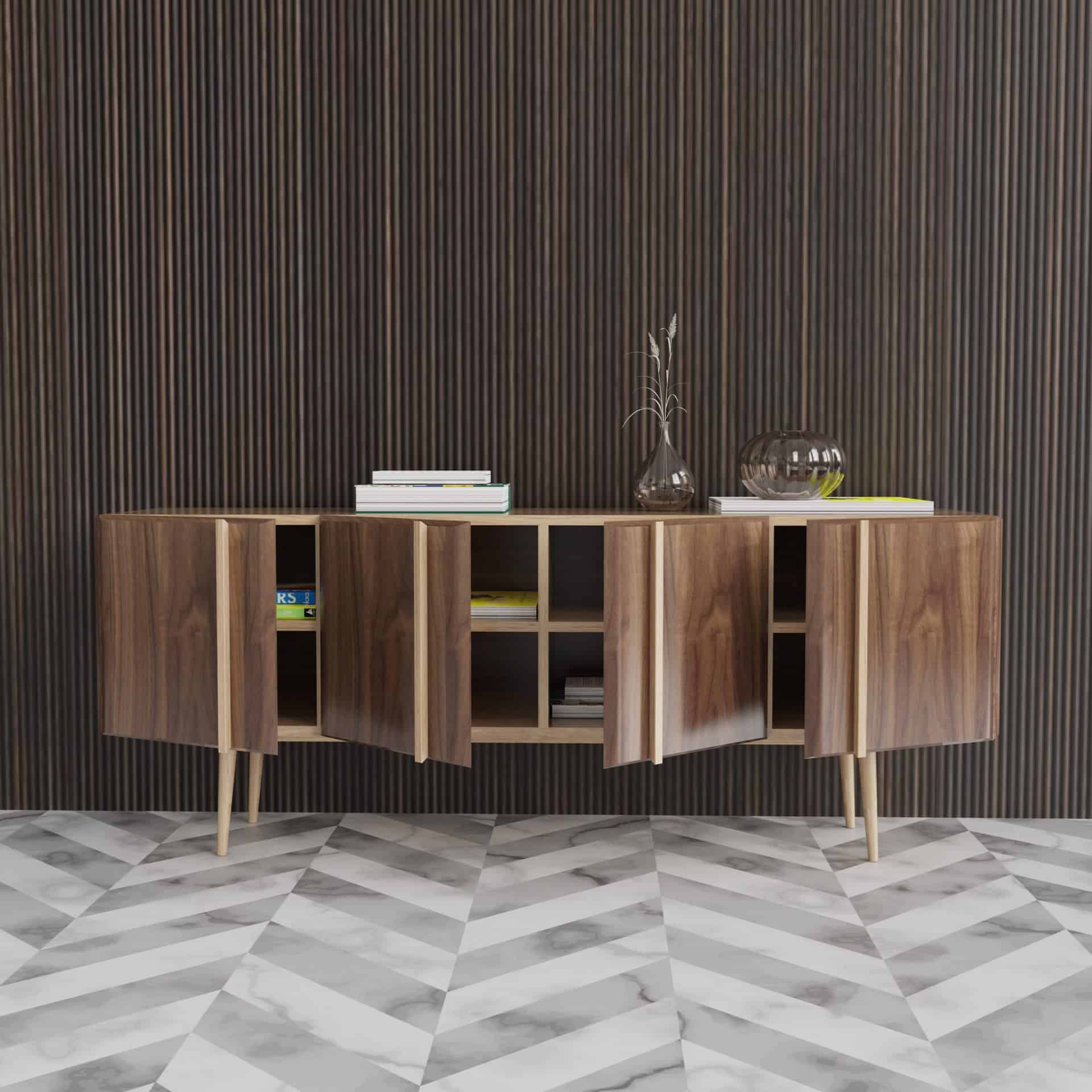 The Paradosso sideboard was designed for an Egyptian brand named Kemitt. They collaborate with a network of artisans in order to manufacture products locally and with high quality. The brand needed an easy to assemble furniture unit, to add to their catalog.
The idea came from the research of interpreting narrative techniques like rhetorical figures. For instance, metaphors, analogies, allusions, etc… in this case using the contrast of paradox for the concept and alliteration for the recurrent details. Both connected by the idea of graphic sculptural design which was the starting point to develop the design of the shape and asking open-ended questions to the company in order to better understand them and involve them in the design process, to achieve the goal as a team.
Every new project unlocks new lessons to learn, one just has to be open for new unexpected possibilities. The tip i could give is proportions and a fine combinations of surfaces, materials, colours, etc… are key. As for the Paradosso sideboard, is a new product fresh on the market however the first reactions were positive.