85 sq meters apartment in Kiev was created for a young couple. The chosen style does not have a clear name, but it definitely corresponds to the place, time and, of course, the wishes of customers. If you like concrete,...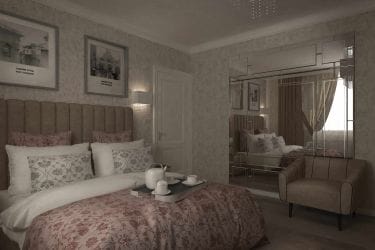 Private house in Buzova village, Kyiv region. S=19 m2. The bedroom is located on the second floor of a three-story brick house. The windows overlook the south. The design of a bedroom was created for a couple of doctors. The...
Cage-X is basically a cabinet which combine both functions and aesthetic. The fences door enhances the space of the cabinet. The geometrical shape gives some fresh and modern look and with a little touch of contrast, it enhance more the...