This is a very special project for me, is my nieces room.
This nursery room was made with a lot of love, dedication and creativity.
Their mother´s wedding veil is the one used as cape of the cribs, the "crowns" on top, as we call them in Mexico, are hand carved.
This room is meant to be delicate and warm.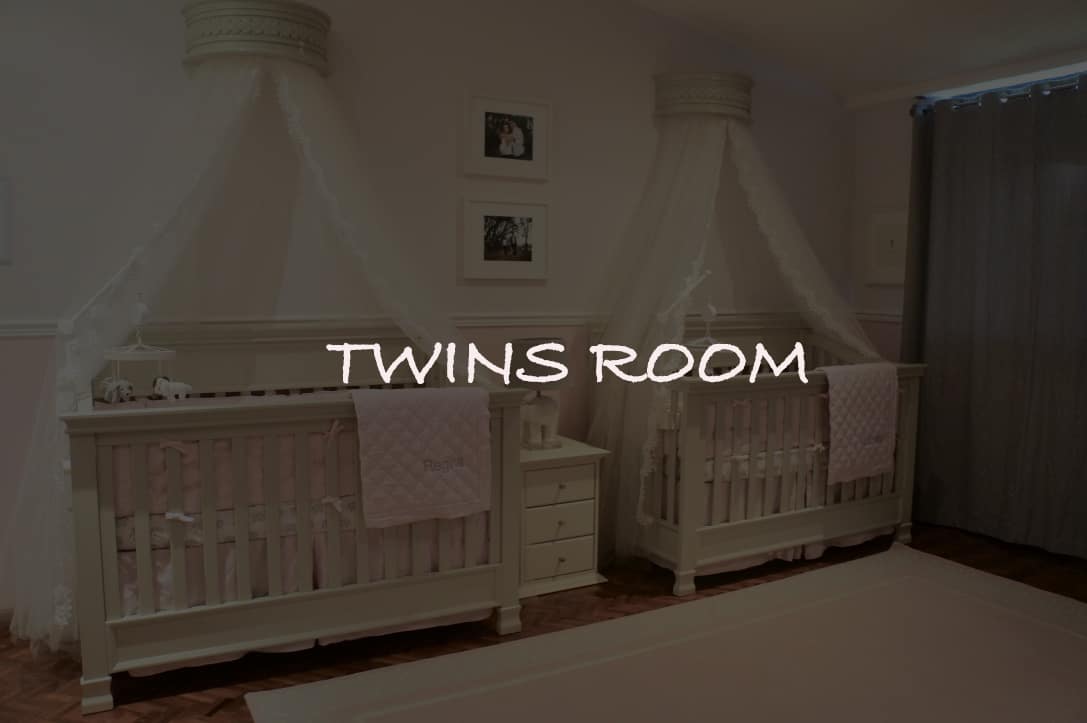 This project was made for my lovely nieces, whom We expected with a lot of love and emotion, the goal in here was to make the nursery room feel as a sanctuary. Because that is what it really is for the parents, right?
Everything in this room was thought around their mothers wedding veil, the purpose was to make de veil look better, if it was possible. Everything was made with delicate care and very careful moves, the color pallet used in the cribs was carefully chosen, for when they have an other baby, they don't have to invest in other crib if the next baby is a boy.
I recommend, that when an object is so special for your client, you have to make it even more special for you when you are designing their space, you have to involve every inch of you passion and soul in each of your design for you to have the best result you can have. "Design as if it was for you, always"
Interior Designer:

Lorena Aramburo