The project was done in Georgia (country). The villa is located in Tsavkisi, in the near of the capital city of Georgia. This is a house with 2 stocks and with a beautiful garden. The Apartment has an area of 250 m2, and the garden 800 m2.
On the ground floor there's a Kitchen and near the Kitchen there's the space like Terrace, which has the wall on the 3 sides, and the open space with a view of the pool and garden. So the family can enjoy beautiful days with or without friends in this villa. It's very comfortable place for parties or calm evenings. The place is especially charming in the hot summer days. The garden is surrounded with green plants all year long. The style of design is modern and also designed with japanesse details.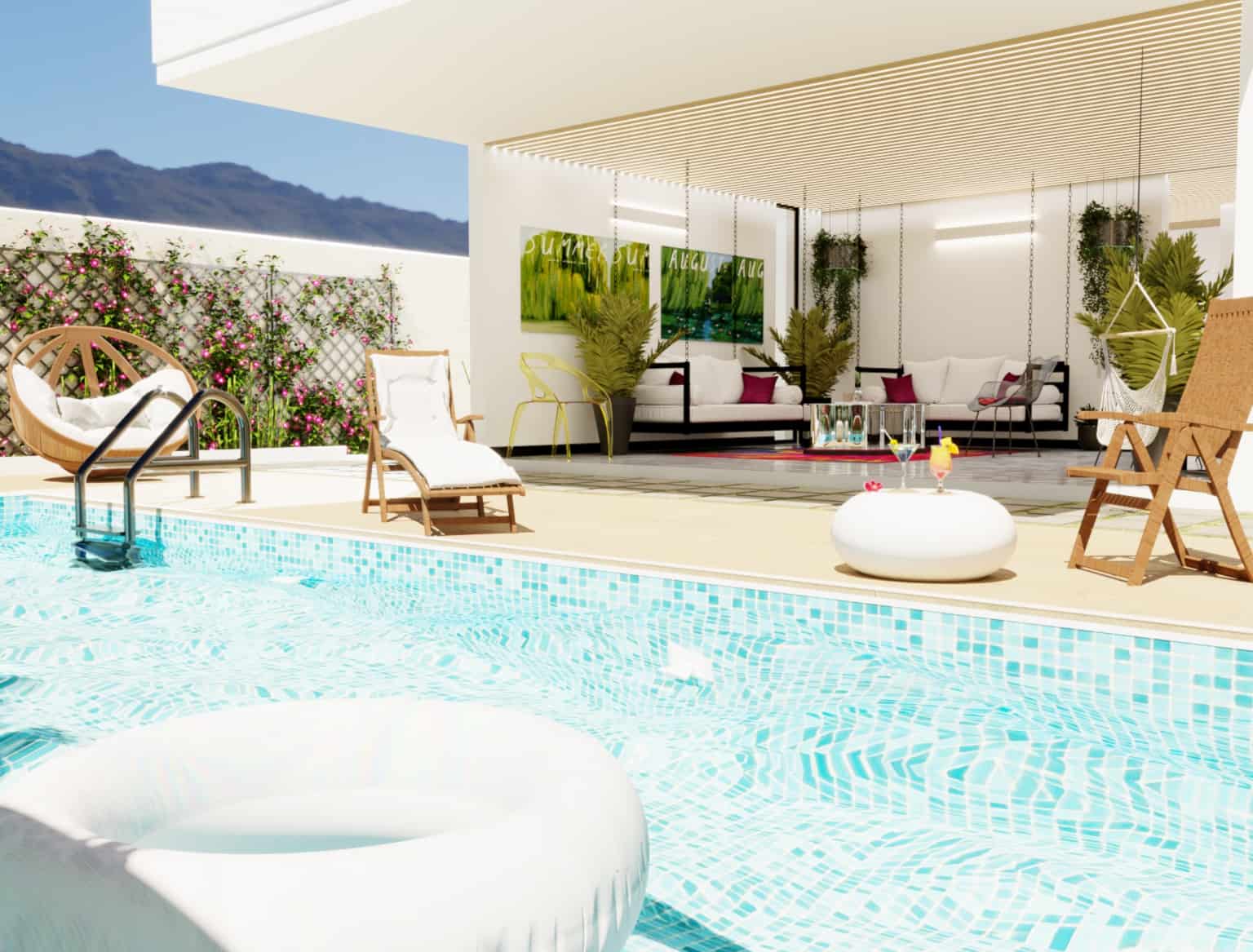 The Project belongs to the Georgian Family with 5 members. The main goal of this project was to feel the coziness at home and in the garden. There are located the pool and poolside in the garden, and also lots of plants , so people can enjoy beatiful and sunny days at his villa.
This Villa is located in the village, next to the forrest. The nature is really beautiful around the Villa, so the main goal was to choose the natural materials for interior and exterior design. The house is built with natural stone and wood. And the interior and the terrace is full of different plants.
The visitors and the family members feel the coziness in this Villa. And people who see this project, wish to have the Villa like this.
Working on this project was very interesting. The customers were very open to the extraordinary design elements what means the succesfull project.
Interior Designer:

Tsisia Beburishvili