"Rustic house in Nova Ves near Chrastava."
Bright tones, complemented by distinctive black metal constructions, supported by details with a distinctive solid wood design.
"The interior is designed with a clear concept that is interwoven throughout the house. The design connects all the spaces we have devoted to. The goal was to create a compact whole in an interesting concept. "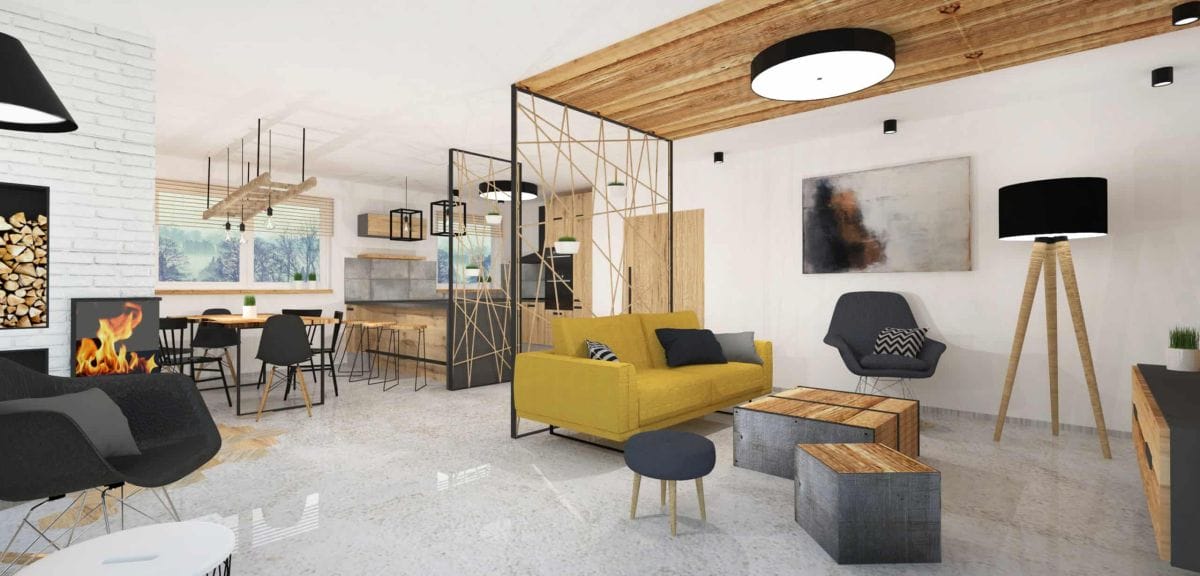 Rustical and industrial style was my idea. The materials of tiles and paving are unified throughout the house. Bathrooms differ greatly from one another and communicate with each other. The small one is made in dark tones. The tiles are made from a design collection where each tile is made by hand and so is any original. The larger bathroom is again in a finer rustic style with old patina tiles. Furniture is massive in both bathrooms, but clean in design.
Rustical and industrial style. Wood style with black metal and yellow color.
The dominant feature of the entire house is wood drawing, in many cases on designer furniture, which often has a rustic, untouched look. Thickness of material adds to strength. Combined with metallic interlocking jute ropes, a truly sophisticated space is created. The constructions are dividing partitions, as well as flower or photo walls.
Clients were young people. Clients were enthusiastic and satisfied. I learn with nex material. I learn new things on every project. My type: create interiors simply, purely and with thought. Have advice from the designer. Designers have a natural sense of design.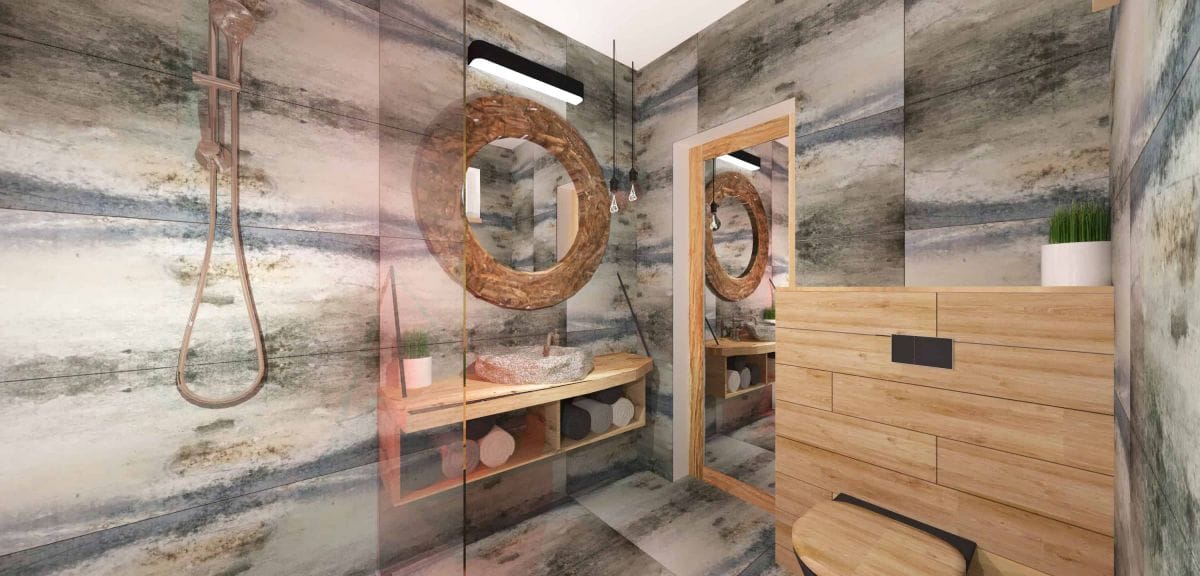 Interior Designer:

Josef Trakal design