Located in a historical residential area, the projected faced a major challenge of limited space and bad sunlight conditions, hence the highlight of this design —— a staircase combined with storage which introduce sunlights into the space. We minimized the volume of structure by cutting down the steel level's section to 1cmX1cm, together with the skylight, we creaetet an ambience of lightness in this house.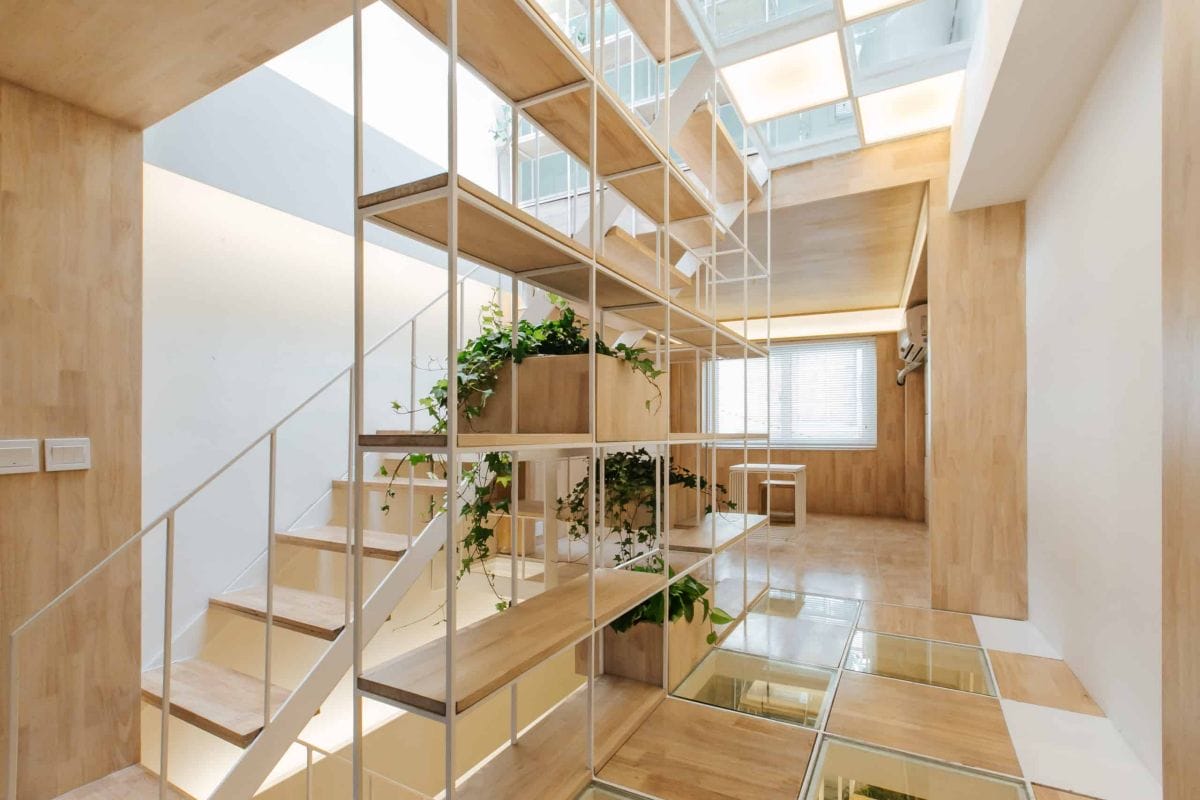 The project was for a client who wants to open a cafe and airbnb in center of former French Concession area, Shanghai, so we need to create space for several functions and separate the bedroom from cafe, though the site area is very small.
The plan was to build a three-floor(partly four-floor) mix-use space within the volume of 2.5M(wide) X 8.7M(depth) X 8.8M(height), and to improve the sunlight condition, making it more comfortable to live in.
The concept is to use simple construction and tectonic system to create a flexible space that supports multiple functions, so we try to push the limits of structure to the smallest possibility, with that thinking, steel structure seems to be the only choice that left.
We use wood as the main material so the space could extend.
People appreciates the simpleness and lightness of it, how we try to make full use of existed building, and the idea of combing an airbnb room with a cafe is also very inspiring.
We make an experiment with the design, using foldable structure for bed and storage, which a new challenge to our technical team.
Architect:

Shehouse Design and Research Office

Interior Designer:

Shehouse Design and Research Office

Photographer:

Jiaxin Shih