Brief: to design the interior of a 60m2 house for a stylish single female.
Solution: We wanted to get a light, contemporary interior and to create a fresh, delicate and sophisticated space. One of the most important goals of the project was to obtain expressive, individual identity of the client and, at the same time, to keep it clean and simple.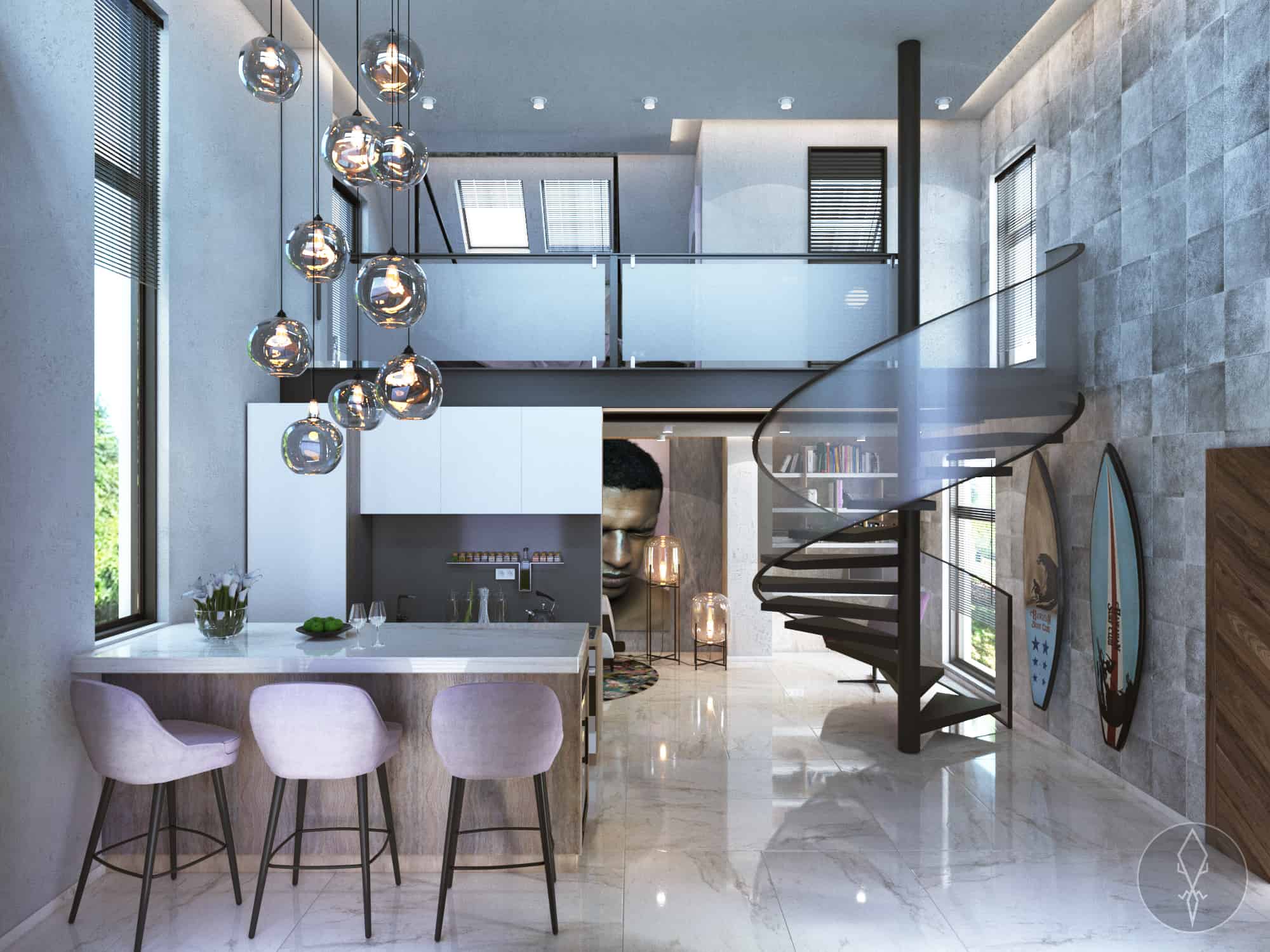 This project was made for a single female professional who wanted to expose her personal style in the interior of her 60m2 house in Alicante, Spain. Our mission was to visually extend the space and to emphazise the height of it as well as keeping the individual identity of our client.
Because the space is quite small we used light colors, as well as reflective materials (such as polished marble flooring all over the house). The kitchen has also the function of a dining room with a wine cellar built in the kitchen island. The study/working space has been incorporated into the space under the stairs. We installed a wallpaper on a multi storey wall and a large pendant lamp to emphasize the height of the space and make it optically larger. To make the place warmer and more cosy we installed wooden panels on some of the walls for a contrast with white walls and the marble floor.
We achieved exactly what our client wanted: a female style and spacious rooms. We collaborated with the client at all the stages of the design process to make sure it will be tailored to suit her needs. After many meetings and visits, we reached our main goal: this house became her home.
Interior Designer:

Salanora