This was a Project of a recovery and expansion for the Visitor Center, Wine Cellars, Shop and Tasting Room for Somelliers.
A multipurpose space in a building with more than 800,00m2, and over 100 years of existence.
For a company that celebrated its 100th anniversary in 2018.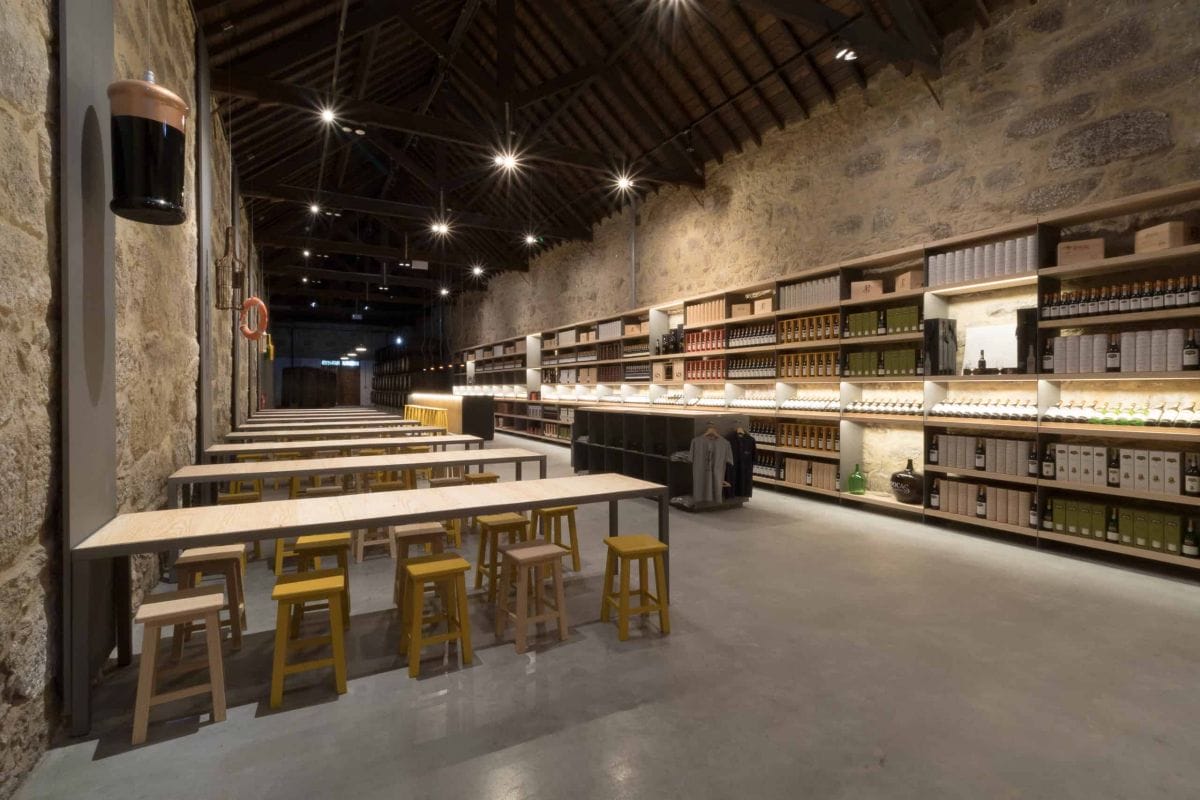 The goal of the winemaker and promoter was to take advantage of two previously unused centenary warehouses, recovering their preexistences, namely the structural walls, the entire wooden structure of the roofs, maintaining the language of over a century untouched, recovering and restoring as much as possible so that one could understand the more than 100 years of rich and interesting history.
The combination of the history of wines produced in the oldest demarcated area of the world, combined with the fact that it intervenes in two centuries-old buildings, was an inspiring enough reason to demonstrate the richness of a company that produces the best Portuguese wines, namely Port.
This project, like any other, was understood as a learning of building systems, but also of the history of industrial architecture, winemaking, as well as all the circumstances that give rise to the most wonderful wines in the world.
It is a fact that the history behind this beautifully constructed ensemble has inspired us more than empty ground, just as a painter would have to face a blank canvas.
In this case there was no doubt what to do. One just had to decide how to fit the complex program into a building with a limited area and volume.
In the end, the result was surprising.
Architect:

AMSM-Arquitectos, Lda

Interior Designer:

AMSM-Arquitectos, Lda

Interior Designer:

Lúcia Vaz Pato, architect